CFD's PG5NFZ PCIe 5.0 x4 Gaming SSD with Active Cooler Coming in November
November, 2022
CFD's PG5NFZ PCIe 5.0 x4 Gaming SSD with Active Cooler Coming in November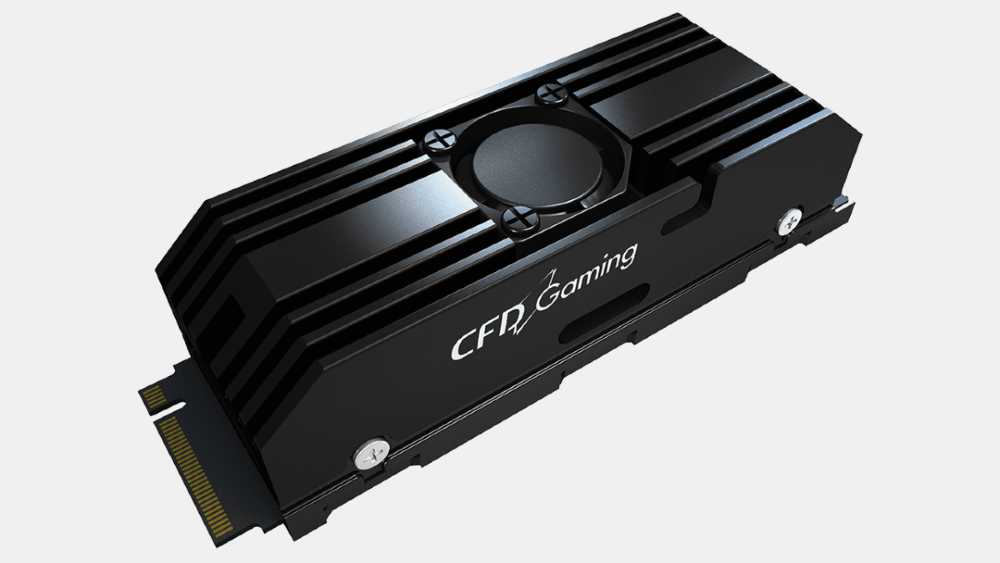 CFD introduced its PG5NFZ series SSD drives featuring a PCIe Gen5 x4 interface that come equipped with a large aluminum heatsink with a small high-speed fan on top. The M.2-2280-D2-M (double-sided) PG5NFZ series SSDs will be available in 1TB, 2TB, and 4TB configurations.
CFD Gaming's PG5NFZ series SSDs feature Phison's PS5026-E26 controller paired with Micron's 3D TLC NAND B58R memory. The manufacturer says that the new solid-state drives offer up to 10 GBps sequential read speed and up to 9.5 GBps sequential write speed. Random read/write performance can achieve 1.5 million/1.25M million input/output operations per second (IOPS).
One of the interesting aspects CFD's announcement is the availability timeframe of the drives, as so far, no other PCIe Gen 5 SSD maker has released a firm release date. By contrast, CFD says that the 2TB model will be available this November, and other models will come later. It's not clear whether CFD's November launch can be extrapolated to other companies. Meanwhile, it is noteworthy that PCIe Gen5 SSDs rated for ~12 GBps sequential read speed will likely hit the market only in 2023.
The cooling system called Phnix is one of the key selling points of CFD's PG5NFZ series SSDs. This 20mm tall aluminum cooler incorporates a high-pressure high-speed fan to ensure the best possible cooling for the controller and 3D NAND devices under high loads. All SSDs featuring Phison's E26 controller with a PCIe 5.0 x4 interface introduced over the past few months are equipped with a fairly large heatsink to ensure consistent performance under high loads. But CFD's Phnix goes above and beyond when it comes to off-the-shelf SSD cooling and it is the first to launch an actively-cooled PCIe Gen5 client drive.
CFD Gaming guarantees the new SSDs will be up to twice as fast as the previous PCIe 4.0 SSDs, but nevertheless, they are vulnerable to some defects like abrupt power loss, magnetic fields and electric charges that can lead to SSD failures and potential data loss. Then the owners of the CFD PG5NFZ series SSDs will need to contact a reliable data recovery services provider to get their critical data back. ACE Data Recovery provides data recovery on HDD drives of all makes and models and can boast of one of the highest success rate in the industry. ACEs are ready to help the CFD PG5NFZ series SSD owners with their data recovery needs.