Asus is set to enter the high-performance SSD market
May, 2022
Asus is set to enter the high-performance SSD market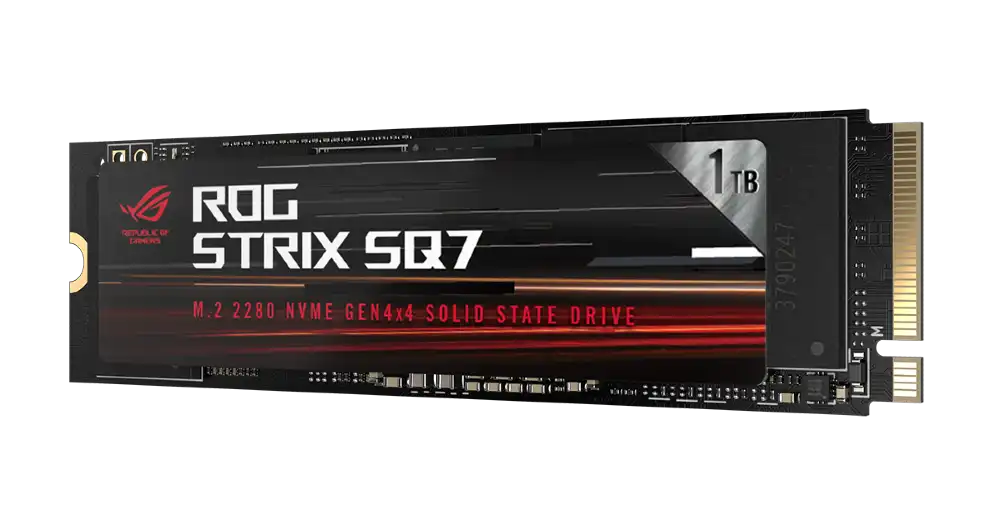 Asus, Taiwanese hardware manufacturer that produces everything from monitors and laptops to graphics cards and motherboards, is set to release a high performance SSD to fill the gap in its portfolio. The company posted a teaser with its Asus drive over on its Taiwanese Facebook page.
These days it's relatively easy for a manufacturer to release a drive with off the shelf components, and virtually all leading gaming hardware makers (Gigabyte, MSI, to name a few) started to offer SSDs in recent years. Asus will benefit from its well-known brand name, but it will have to compete with established storage manufacturers, including Samsung and Western Digital, and also companies like Kingston and Seagate. The move to produce SSDs means that Asus manufactures everything a gamer needs for a complete system apart from CPUs and memory.
The first Asus SSD drive is yet to officially launch, but there is information about it on Asus ROG brand's website. The ROG Strix SQ7 is a standard form factor 2280 PCIe 4.0 x4 NVMe SSD that fits laptops, desktop PCs and the PlayStation 5 console. It comes in 1TB capacity and features a 12 nm E18 controller, DRAM buffering, large SLC cache, and advanced Low-Density Parity-Check (LDPC) technology. According to Asus, the ROG Strix SQ7 M.2 PCIe Gen 4 ×4 NVMe delivers up to sequential 7000/6000 MB/s read and write speeds, respectively.
The Asus ROG Strix SQ7 SSDs will be a good option for gaming enthusiasts looking to boost storage performance, but they are also vulnerable to physical and logical failures, making critical user files on SSD inaccessible. If that happens, the gamers will need to contact a professional data recovery services provider to get their irreplaceable data back. ACE Data Recovery engineers can successfully recover data from all types of storage media, including high-performance SSD. ACEs are ready to help the ROG Strix SQ7 SSD owners with their data recovery needs.