Synology Launches UC3200, Active-Active IP SAN for Mission-Critical Environments
December, 2019
Synology Launches UC3200, Active-Active IP SAN for Mission-Critical Environments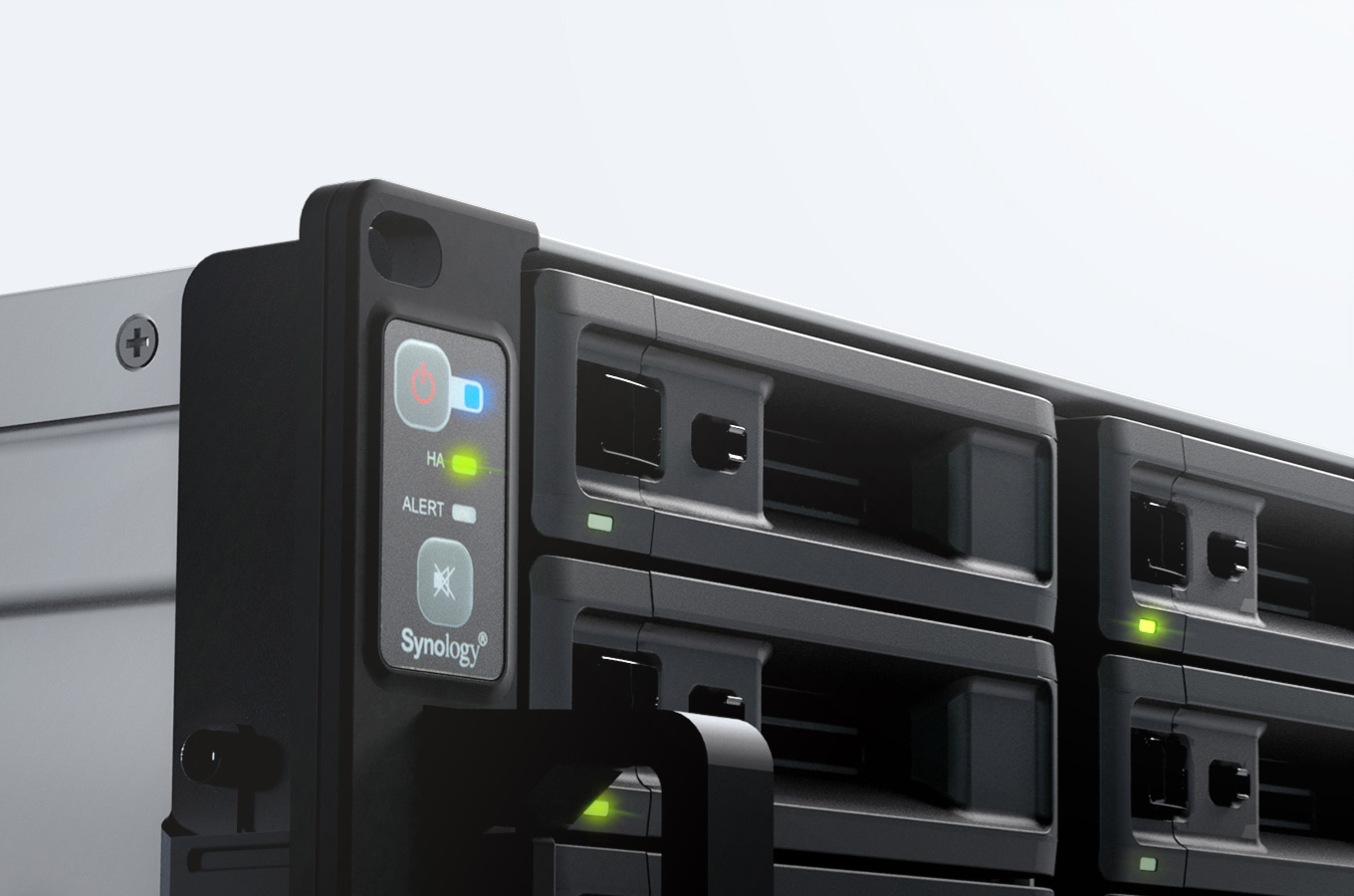 Synology has announced the immediate availability of the UC3200, the company's first Active-Active solution. Designed for high-availability in business environments and those seeking non-disruptive iSCSI services, the UC3200 is the is built to provide resilient data protection solutions via the company's powerful management interface, the DSM UC operating system.
Powered by Intel a Xeon 4-core, 2.4 GHz CPU and up to 64GB of DDR4 ECC UDIMM RAM, the UC3200 is quoted to deliver over 140,000 4K random write IOPS in an aggregated 10GbE environment. It also supports up to 540TB of data when using two RX1219sas expansion units. The UC3200 provides seamless, verified iSCSI virtualization integration with mainstream hypervisors and is certified for VMware vSphere 6.5, Microsoft Hyper-V, Citrix XenServer, and OpenStack Cinder. Synology's new IP SAN solution supports their Snapshot Replication technology, which provides schedulable, near-instantaneous data protection for mission-critical services. In addition, it also supports upwards of 4,096 system-wide replications to offsite servers and local volumes. This allows users to gain application-aware snapshot protection and instant recovery of virtual machines in iSCSI LUNs in case of unexpected disasters.
With the exclusive hardware design, UC3200 helps businesses achieve near-zero service interruptions and further facilitate IT operations. According to the company, the brand new Controller UC3200 can maximize service uptime, and its intuitive operating system also allows administrators to manage two controllers from one single portal, which facilitates management without a steep learning curve.
Synology UC3200 is a good option for businesses seeking an iSCSI storage for their virtualization environment because it ensures high reliability and performance at a price that represents good value for money. Virtualization is very popular today because it offers a number of advantages when it comes to disaster recovery strategy but, unfortunately, it is still vulnerable to data loss due to a number of internal and external factors. Just like any storage device, the new Synology UC3200 can crash and cause data loss that will lead to downtime for businesses. ACE Data Recovery team provides data recovery support for virtual platforms and has successfully extracted data from Enterprise Storage Arrays (SAN/NAS). Organizations can count on ACE Data Recovery engineers who have vast expertise in performing virtualization infrastructure data recovery.