Synology Announces New NAS Solutions DiskStation DS420j and the SA3600
January, 2020
Synology Announces New NAS Solutions DiskStation DS420j and the SA3600
At CES 2020, Synology announced the SA3600 and the DiskStation DS420j storage systems to satisfy both enterprise and home users.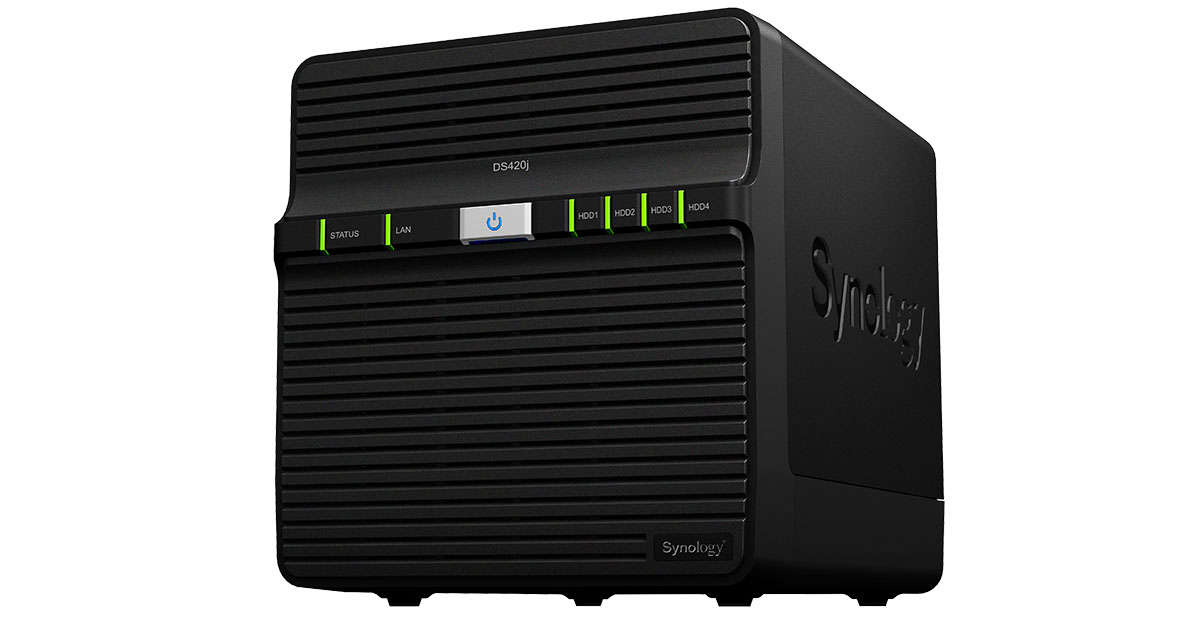 DiskStation DS420j is a file syncing and sharing solution perfect for the growing data storage needs of families and home users. It is a 4-bay NAS, powered by Synology DiskStation Manager, ideal for home data backup and multimedia streaming with powerful protection. With a maximum net storage capacity of 64 TB, users can centrally manage and store multimedia files. The DS420j uses a Realtek RTD1296 Quad-core 1.4 GHz processor and 1 GB DDR4 RAM. The supported RAID levels are Synology Hybrid RAID / Basic / JBOD / RAID 0/1/5/6/10. The interface has USB3.0x2 and Gigabit Ethernet x1.
On the business / enterprise side, Synology also announced the availability of the SA3600 that provides businesses with access to faster and larger on-premises storage in a cost-effective package. Powered by an Intel Xeon 12-core processor, the SA3600 is scalable up to 180 drives. The system provides petabyte-scale storage capacity, suitable for massive surveillance deployments, video post-production, and other business environments. Support of both 2.5" and 3.5" SAS/SATA drives increases flexibility and prevents vendor lock-in, minimizing total cost of ownership (TCO).
The SA3600 offers performance of over 5,500 MB/s sequential throughput and 176,000 4K random write IOPS. Integrated data protection and availability of the SA3600 makes the product easy to deploy as well as offers simplified operation with comprehensive tools designed for enterprise-level data protection. Features of the SA3600 include VM, SAAS, and endpoint protection with Synology Active Backup, prevented data loss utilizing Synology Snapshot Manager, and maximized availability with Synology High Availability when combining two SA3600 servers into a single high-availability cluster.
The new Synology NAS solutions DiskStation DS420j and the SA3600 will allow home and enterprise users to store and share more data but like any other storage devices, they may fall victim to logical and physical failures and critical user data may become inaccessible. Then the proud owners of DiskStation DS420j and the SA3600 will need to contact a professional data recovery services provider. ACE Data Recovery has been providing data recovery services for more than 35 years and can successfully recover data from all types of storage media, including Synology NAS solutions. ACEs have all the necessary knowledge, skills, and facilities and are ready to help the DiskStation DS420j and the SA3600 owners with their data recovery needs.