IronWolf SATA SSD Recovery – Solid State Drive Recovery
IronWolf SATA SSD Recovery – Solid State Drive Recovery
The Seagate IronWolf SSDs are designed for business NAS, with 24×7 performance to handle multi-user environments across a wide range of capacities. These enterprise-grade SSDs give business users increased durability and peace of mind. With 2Mhr Mean Time Between Failures, or MTBF, Seagate IronWolf SATA SSDs feature enterprise-class reliability and can maintain fast, consistent performance for read-intensive and mixed workloads.
If you follow the manufacturer's requirements, this SSD can serve you well for a long time. But as with all SSDs, IronWolf drives can fail or become corrupt due to logical or physical errors. They may become physically damaged or fail due to low wear leveling count. Then the irreplaceable users' data will come to be inaccessible. If that happens, the problem can't be solved without a reliable professional data recovery service provider.
Seagate IronWolf SSD data recovery process: how it works for our clients
1.

YOU BRING

Bring or ship your failed storage media to our office for a free diagnostic evaluation.
2.

YOU APPROVE

Receive and approve an all-inclusive quote, so we can start the process immediately.
3.

WE RECOVER

Give us few days to recover your data and to copy it to a free return media.
4.

WE DELIVER

Get your data back, copy it to your computer and benefit from our free post-recovery support.
Free external hard drive or usb flash with each
completed
recovery
Our Experts Can Recover Data from Your IronWolf Solid State Drive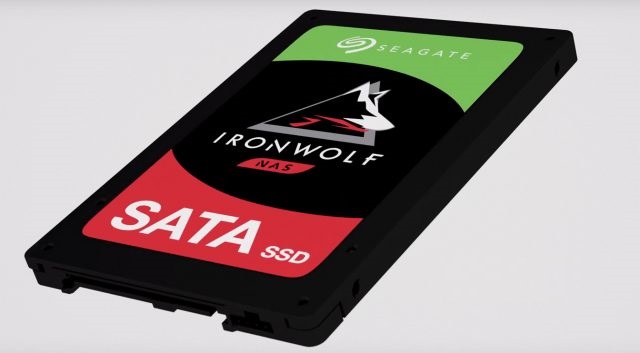 If the critical data you store on your Seagate IronWolf SATA SSD appears to be lost, ACE Data Recovery team is ready to help. We have extensive experience in providing data recovery on all different makes and models of hard drives and SSD drives, including the Seagate IronWolf SATA SSD, SQL servers, RAIDs, mobile devices, and more. All data recovery procedures are performed in our private full-service recovery labs equipped with the latest technology and advanced tools. We maintain full control of the process to avoid further damage to the SSD and put special emphasis on confidentiality so your data will always be safe with us. We never outsource recovery projects and guarantee that your data will not leave our lab.
Data Recovery from Seagate IronWolf SSD: Our Customers Are Satisfied with Results
Just bring your Seagate IronWolf SATA SSD in our office and let our experts save your valuable information. Give us between 24 to 48 hours to provide a free diagnostic evaluation while we determine if your issue can be fixed, and then we'll contact you. After we get your approval, we'll immediately start the recovery process. Typically, we need between 2 to 5 days to complete everything and restore your data. With our "No data – No charge" policy, you don't have to pay us for our time if we fail to deliver the expected results. We always do our best to keep our customers happy and can boast a 98% success rate, which is one of the highest in the industry.