Backup Plus Hub External Hard Recovery – Hard Drive Data Recovery
Backup Plus Hub External Hard Recovery – Hard Drive Data Recovery
The Seagate Backup Plus external hard drive simplifies backup for users who want to help protect their entire digital life locally, in the cloud, or from their mobile devices and social networks. You can install the free Seagate Mobile Backup app on an iOS or Android mobile device and back up all of the pictures and videos from the device to your external drive or the cloud.
But although Seagate Backup Plus Hub External hard drives are excellent storage media, they can also experience problems that can lead to data loss. Like all HDDs, Seagate Backup Plus portable drives have moving parts and can be physically damaged or fail due to human error. Restoring data from HDDs is impossible without proper expertise and sophisticated equipment, so if the valuable data from your Seagate Backup Plus external hard drive appears to be lost, the only smart solution is to contact a professional data recovery services provider.
Seagate Backup Plus Hub External data recovery process: how it works for our clients
1.

YOU BRING

Bring or ship your failed storage media to our office for a free diagnostic evaluation.
2.

YOU APPROVE

Receive and approve an all-inclusive quote, so we can start the process immediately.
3.

WE RECOVER

Give us few days to recover your data and to copy it to a free return media.
4.

WE DELIVER

Get your data back, copy it to your computer and benefit from our free post-recovery support.
Free external hard drive or usb flash with each
completed
recovery
Our Experts Can Recover Data from Your Failed Backup Plus Hub Hard Drive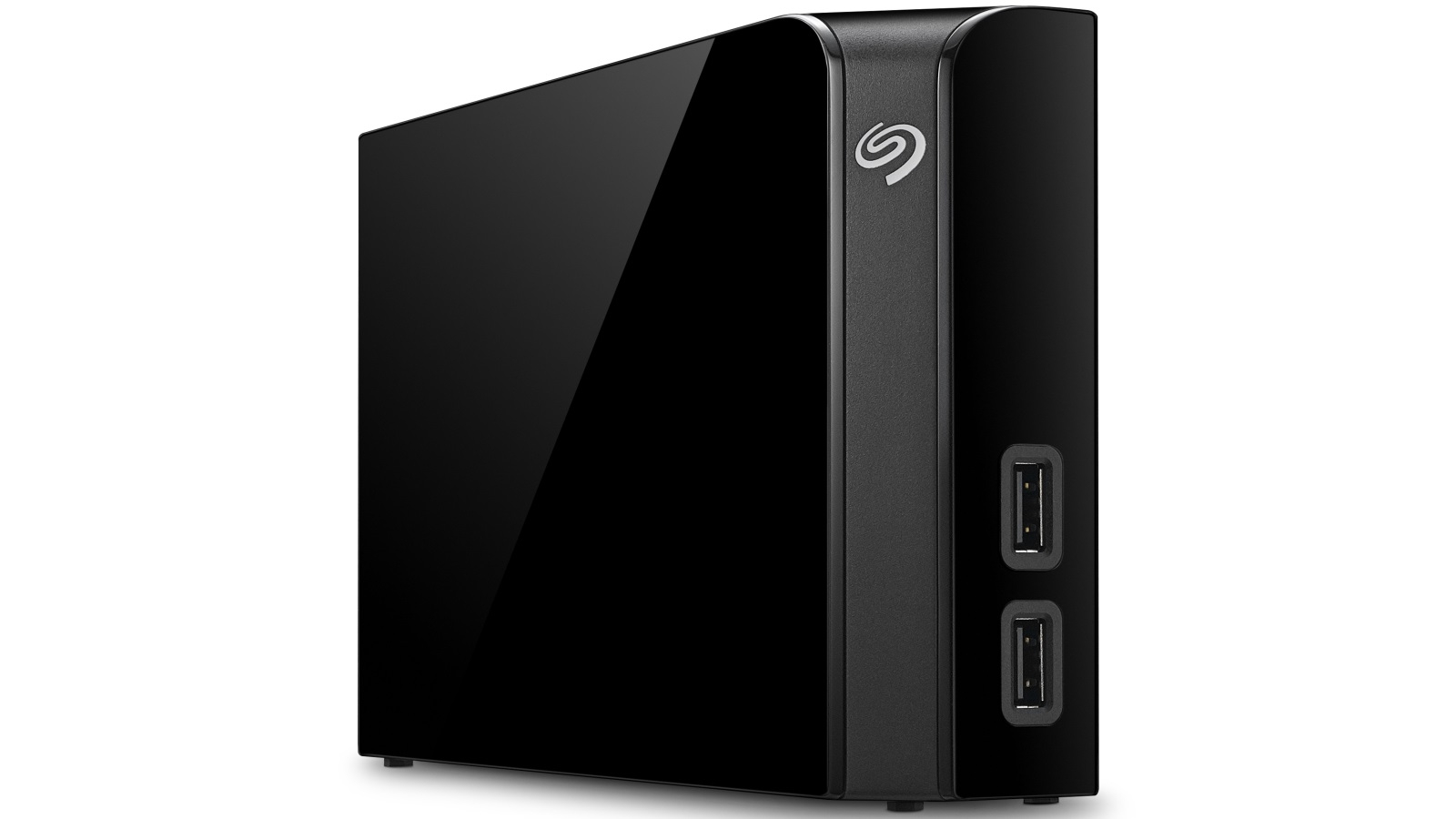 We have more than 35 years of experience in recovering data from different types of storage devices including hard drives, solid-state-drives, RAIDs rebuild, SQL servers, mobile phones, tablets, and even tapes. We have proprietary labs with advanced equipment that allows us to successfully recover data from hard drives produced by all the different manufacturers, including Seagate. Just bring or ship your failed Seagate Backup Plus Hub External Hard Drive into one of our service centers for a free diagnostic evaluation, and after 48 hours, we will provide you with an all-inclusive price quote. As soon as you approve it, our engineers will start the recovery process. They will need an additional 3 to 5 business days on average to get the work done and deliver the results.
Data Recovery from Seagate Backup Plus Hub External Hard Drives: Our Customers Are Satisfied with Results
We never outsource recovery projects and take care to maintain the confidentiality of your data. We guarantee your data will never leave our labs. We use cutting-edge technology and provide the ideal conditions required for performing the most complicated data recovery procedures. Our experts can restore any data even from storage media that other data recovery companies consider "unrecoverable". We offer our clients a "No data – No charge" policy, which means if for any reason we fail to get your data back, you pay us nothing.