QNAP Home Middle-range NAS series Recovery - RAID NAS Data Recovery
QNAP Home Middle-range NAS recovery - RAID Data Data Recovery
Qualified QNAP Middle-range NAS recovery is what you really need when your storage drive goes down making all important files inaccessible. Don't push your luck by trying to retrieve data on your own. In most cases, DIY action may lead to severe file corruption and irretrievable data loss. So if you really want to get files back, the only sure way is to call ACE Data Recovery and order professional QNAP Middle-range NAS recovery services.
QNAP Middle-range network attached storages are designed to meet requirement of the owners of home-based networks combining various data storage devices in order to share and process files with maximum efficiency. In fact, Middle-range NAS makes an optimal platform for vital data backup, sharing and synchronization providing 24/4 access to any storage unit within the home network. I allows to backup and keep crucial information and emails in safety for years to come.
QNAP Home Middle-range NAS data recovery process: how it works for our clients
1.

YOU BRING

Bring or ship your failed storage media to our office for a free diagnostic evaluation.
2.

YOU APPROVE

Receive and approve an all-inclusive quote, so we can start the process immediately.
3.

WE RECOVER

Give us few days to recover your data and to copy it to a free return media.
4.

WE DELIVER

Get your data back, copy it to your computer and benefit from our free post-recovery support.
Free external hard drive or usb flash with each
completed
recovery
Still, there's something to be worried about. The point is, QNAP Middle-range storages are nothing but advanced RAID arrays. That means the are vulnerable to logical and physical failures common to RAID servers. As a result, if RAID controller fails, the whole arrays gets accidentally reconfigured or some RAID partitions are missing, all files on QNAP Middle-range NAS gets temporary lost.
Our Experts are Ready to Recover Data from Your Failed QNAP Home Middle-range NAS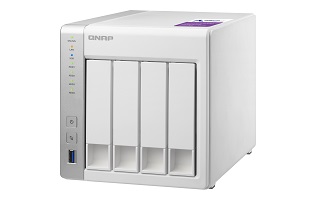 Actually, if you have the most recent data backup around, data inaccessibility isn't a problem as you can always restore vital information from the backup file. Still, the situation is not the same when it comes to QNAP Middle-range NAS used as a backup server. When it fails, it means the only way to get files back is to call professional data recovery services provider as soon as possible.
Fortunately, ACE Data Recovery, #1 file recovery company in the industry, is there for you to prevent precious files from corruption and permanent loss. Certified specialists hired from all over the world make the core of the company. Those guys have everything: equipment, experience and motivation to get every single intact file from failed QNAP Middle-range NAS.
QNAP Home Middle-range NAS data recovery: ACE Data Recovery experts can retrieve intact files back
For more than 35 years ACE Data Recovery provides the A-grade technical services to businesses and individual PC/Mac users seeking a way to restore vital information from failed data storages devices.
The customer policy of the company is based on a simple rule: "No data — No charge". In brief, ACE Data Recovery is interested in successful data retrieval as all the "bad shots" come unpaid. Fair and square.