QNAP Home High-end NAS series Recovery - RAID NAS Data Recovery
QNAP Home High-end NAS recovery - RAID Data Data Recovery
What is needed to recover sensitive information from failed QNAP High-end NAS? Nothing but one call to ACE Data Recovery's support line. World's leading provider of professional file recovery services, ACE Data Recovery combines the most advanced technologies and extensive hands-on experience to complete tasks and prevent vita files from corruption and permanent loss.
Qualified QNAP High-end NAS recovery is one of the A-grade services provided by the company to small businesses and owners of home-based networks. Reliable and affordable it is appreciated by many ACE Data Recovery customers.
QNAP High-end NAS series is a real catch for those computer users who have a need in a reliable, capacious platform for data storage and sharing, media files processing. Powered by quad-core 64-bit processors, High-end network attached storages can boast of exceptional performance. At the same time, QNAP NASs have intuitive user interface which makes them an optimal choice even for users with initial experience in network administrating.
QNAP Home High-end NAS data recovery process: how it works for our clients
1.

YOU BRING

Bring or ship your failed storage media to our office for a free diagnostic evaluation.
2.

YOU APPROVE

Receive and approve an all-inclusive quote, so we can start the process immediately.
3.

WE RECOVER

Give us few days to recover your data and to copy it to a free return media.
4.

WE DELIVER

Get your data back, copy it to your computer and benefit from our free post-recovery support.
Free external hard drive or usb flash with each
completed
recovery
At the same time, QNAP High-end storages remain physical data storage/processing devices featuring RAID technology. That makes the network attached storages vulnerable to logical and physical failures common to RAID arrays including RAID controller malfunction, accidental RAID reconfiguration, power surge, virus attack and multiple drive failure.
For users making data backups on a regular basis it is quite easy to restore vital information from the most recent backup file. However, if a backup file itself is severely damaged or missing, things may get rough.
Our Experts are Ready to Recover Data from Your Failed QNAP Home High-end NAS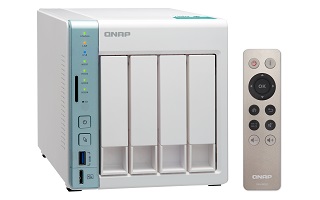 Sure thing, nobody likes losing sensitive information. That is why ACE Data Recovery recommends to refrain from DIY file recovery in case of data-related issues. The point is, careless user actions can make things worse and result in data corruption and permanent loss.
The best way to prevent crucial information from loss and retrieve it from a failed QNAP High-end network attached storage is to leave all the hard work to ACE Data Recovery. A team of experienced specialists hired from all over the globe can recover any type of data from any kind of data storage device.
QNAP Home High-end NAS data recovery: ACE Data Recovery experts can retrieve intact files back
For more than 35 years in a row, ACE Data Recovery provides the high-class technical services to corporate and individual computer users. Since 1981 the company has developed lots of reliable solutions capable to make data retrieval easy and efficient.
Another good thing about ACE Data Recovery is that company services are affordable for both businesses and households as ACEs rely on the proprietary tools and software pieces when retrieving vital information from failed data storage devices.