QNAP Home Entry-level NAS series Recovery - RAID NAS Data Recovery
QNAP Home Entry-level NAS recovery - RAID Data Data Recovery
The most reliable way to recover important information from failed QNAP Entry-level network attached storage is to rely on more than 35-years' experience of ACE Data Recovery. The company is well-known from pole to pole as the leading provider of professional file recovery services in the industry. Qualified QNAP Entry-level NAS recovery is one of specialties of the team of certified specialists hired from all around the world. To order the service it is only needed to give a quick call to ACE Data Recovery's support line. The rest is up to the experts.
QNAP Entry-level NASs are almost perfect for home networks administered by individual computer owners. Usually, QNAP Entry-level storages are used as easy-to-access platforms for data backup, sharing and media processing. As cost-efficient and reliable file storages, QNAP Entry-level NASs are good enough.
QNAP Home Entry-level NAS data recovery process: how it works for our clients
1.

YOU BRING

Bring or ship your failed storage media to our office for a free diagnostic evaluation.
2.

YOU APPROVE

Receive and approve an all-inclusive quote, so we can start the process immediately.
3.

WE RECOVER

Give us few days to recover your data and to copy it to a free return media.
4.

WE DELIVER

Get your data back, copy it to your computer and benefit from our free post-recovery support.
Free external hard drive or usb flash with each
completed
recovery
As it was mentioned above, QNAP Entry-level network attached storages are almost perfect. But since they use the advantage of RAID technology to provide 24/7 access to any data storage device within the network, it makes the drives vulnerable to logical and physical failures common to all RAID arrays. In particular, in case of improper RAID reconfiguration, controller failure, power surge or careless user actions QNAP Entry-level NAS may get inaccessible.
Our Experts are Ready to Recover Data from Your Failed QNAP Home Entry-level NAS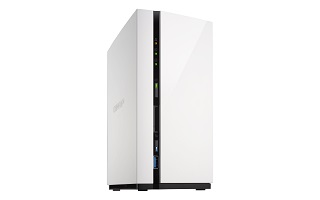 In fact, if there's the most recent data backup around, it is not a problem to replace temporary lost or even severely corrupted filed with their copies.
But when it comes to cases when the backup file is damaged or missing, to fix the issue and retrieve crucial files back, the professional assistance is required. With this in mind, ACE Data Recovery experts don't recommend to play really pro and rely on questionable methods in order to get data back from QNAP Entry-level NAS. The point is, DIY action may have disastrous consequences and result in data storage device damage, and permanent data loss.
The price policy of the company makes basic services affordable for individual users having home-based networks. The only thing ACE Data Recovery customers pay for is the amount of the recovered data.
QNAP Home Entry-level NAS data recovery: ACE Data Recovery experts can retrieve intact files back
Combining the most advanced technologies in the industry with extensive hands-on experience, ACE Data Recovery can't handle any type of data storage device and recover data other companies can't. If needed, the company is capable to develop case-specific tools in order to get to the original data array and save as much intact data as possible. To improve chances of success and prevent further data storage device damage, ACE Data Recovery experts perform all operations with the drive images.