Intel SSD DC S4500/S4600 Series Data Recovery - Solid State Drive Recovery
Intel SSD DC S4500/S4600 Series Data Recovery - Solid State Drive Recovery
The Intel SSD DC S4500 and Intel SSD DC S4600 Series are reliable enterprise grade SSDs based on TLC Intel 3D NAND technology that feature Intel-developed SATA controllers and innovative SATA firmware. The drives enable data centers to reduce costs, increase server efficiency, and improve data reliability. The Intel DC S4500 and Intel DC 4600 feature end-to-end data protection which helps keep data safe even in the event of power failure.
But like all SSDs, these drives have a limited number of write cycles so the ability to write to them will eventually wear out and could eventually result in data loss. High performance SSDs have a very complicated architecture so restoring data from them is impossible without the proper expertise and advanced equipment and software.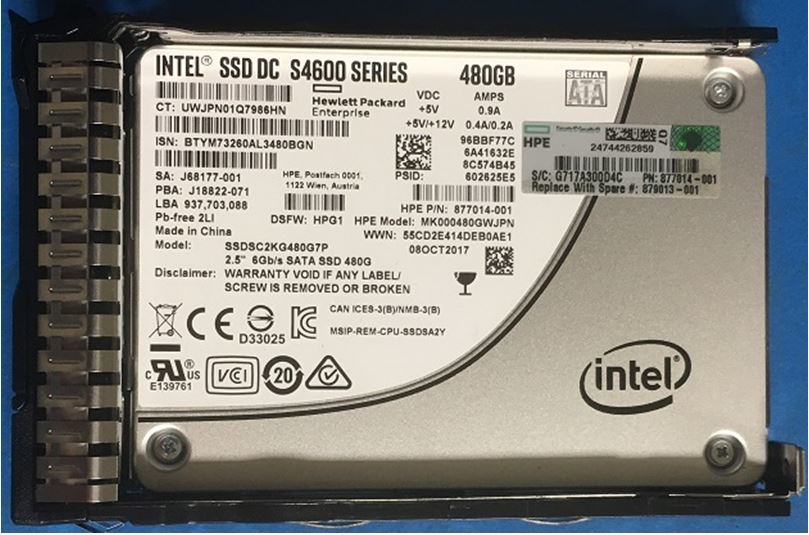 If the data from Intel SSD DC S4500 or Intel SSD S4600 appears to be lost, the only smart solution is to contact a professional data recovery service provider. ACE Data Recovery has been working on all different types of storage media for more than 35 years and we have the necessary expertise and appropriate equipment to handle any and all data recovery cases.
Intel SSD DC S4500/S4600 series data recovery process: how it works for our clients
1.

YOU BRING

Bring or ship your failed storage media to our office for a free diagnostic evaluation.
2.

YOU APPROVE

Receive and approve an all-inclusive quote, so we can start the process immediately.
3.

WE RECOVER

Give us few days to recover your data and to copy it to a free return media.
4.

WE DELIVER

Get your data back, copy it to your computer and benefit from our free post-recovery support.
Free external hard drive or usb flash with each
completed
recovery
If we don't deliver the promised results, our No Data – No pay policy enables you to walk away with zero balance on your invoice! Call us to get started!
Just bring your failed Intel SSD DC S4500 or Intel SSD DC S4600 into one of our offices for a free diagnostic evaluation and give us roughly 48 hours for an all-inclusive price quote. If you approve of the cost, we will immediately start the recovery process in one of our specialized labs located across the country. We will typically need between 2 to 5 business days to complete the process and deliver the results. We do also have a "No data – No charge" policy, which means that if for any reason, we fail to restore your data, you pay us nothing.
We also recover data from failed hard disk drives of all makes and models, mobile devices, SQL servers, RAIDs, flash storage media, tapes, and more. We never outsource recovery projects and will always strictly maintain the confidentiality of your data. In other words, we guarantee your data will never leave our labs. We are proud to have one of the highest success rates in the industry at 98%, which speaks about the quality of the services we offer here at ACE.