Intel SSD DC P4511 Series Data Recovery - Solid State Drive Recovery
Intel SSD DC P4511 Series Data Recovery - Solid State Drive Recovery
The Intel DC P4511 is a power-efficient enterprise solid-state-drive built for cloud storage architectures. It was designed to meet today's demanding service levels and support broader cloud workloads. Built with 64-layer TLC Intel 3D NAND technology and enhanced firmware features, the Intel SSD DC P4511 Series delivers performance, quality of service, and capacity improvements to further optimize storage efficiency. It enables data centers to do more per server and reduce operational expenditures, minimize service disruptions, and efficiently manage at scale.
The Intel SSD DC P4511 can be an excellent option for storing data that will last for a long time if you follow the manufacturer's recommendations. Yet, just like any SSD, it has a limited number of write cycles and will eventually fail, rendering the data stored on it inaccessible. If that happens, don't panic. You just need some professional assistance to get your critical files back. Just bring the Intel DC P4511 into one of our offices and let our experienced engineers at ACE Data Recovery take care of the rest.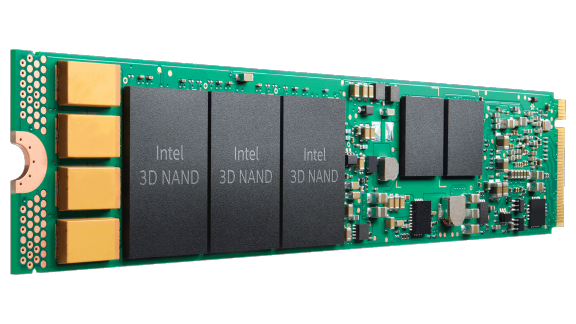 ACE Data Recovery has been a leader in the data recovery industry for more than 35 years. We have expertise in SSD recovery and have extensive experience in working on Intel SSDs, including the DC P4511. We also recover data from all types of hard disk drives, SQL servers, RAIDs, mobile devices, and flash media. We can boast a 98% success rate having served thousands of satisfied customers.
Intel SSD DC P4511 series data recovery process: how it works for our clients
1.

YOU BRING

Bring or ship your failed storage media to our office for a free diagnostic evaluation.
2.

YOU APPROVE

Receive and approve an all-inclusive quote, so we can start the process immediately.
3.

WE RECOVER

Give us few days to recover your data and to copy it to a free return media.
4.

WE DELIVER

Get your data back, copy it to your computer and benefit from our free post-recovery support.
Free external hard drive or usb flash with each
completed
recovery
If we don't deliver the promised results, our No Data – No pay policy enables you to walk away with zero balance on your invoice! Call us to get started!
When you get your storage device, we will diagnose the problem for free within 48 hours. Once we determine that your issue can be fixed, we'll contact you with a price quote. After your approval, we'll begin the recovery process at one of our full-service labs. It usually takes between 2 to 5 additional business days to complete the process and get the data back. We never outsource recovery projects and take exceeding care with the privacy of your data so you can be absolutely sure that nothing will leave our lab. We also maintain our "No data – No charge" policy, so you will only have to pay once we deliver the expected results.