Intel SSD DC P4500 Series Data Recovery - Solid State Drive Recovery
Intel SSD DC P4500 Series Data Recovery - Solid State Drive Recovery
The Intel SSD DC P4500 Series is specifically built for handling read-intensive workloads in cloud-driven data centers. The drive features Intel developed controllers, unique firmware innovations, and industry-leading 3D NAND density. The Intel SSD DC P4500 Series is stacked with a blend of performance, capacity, manageability, and reliability.
To decrease the risk of data corruption and error, Intel built industry-leading end-to-end data protection into the Intel SSD DC P4500 Series. This includes protection from silent data corruption, which can cause catastrophic downtime and errors in major businesses. Intel's PLI feature provides data centers ensures high confidence for preventing data loss during unplanned power failures. The drive features industry-leading reliability and data security, yet like any other SSD, it has a limited number of write cycles and will eventually fail. When that eventually happens, you will need to seek professional assistance, and ACE Data Recovery can provide you with exactly that.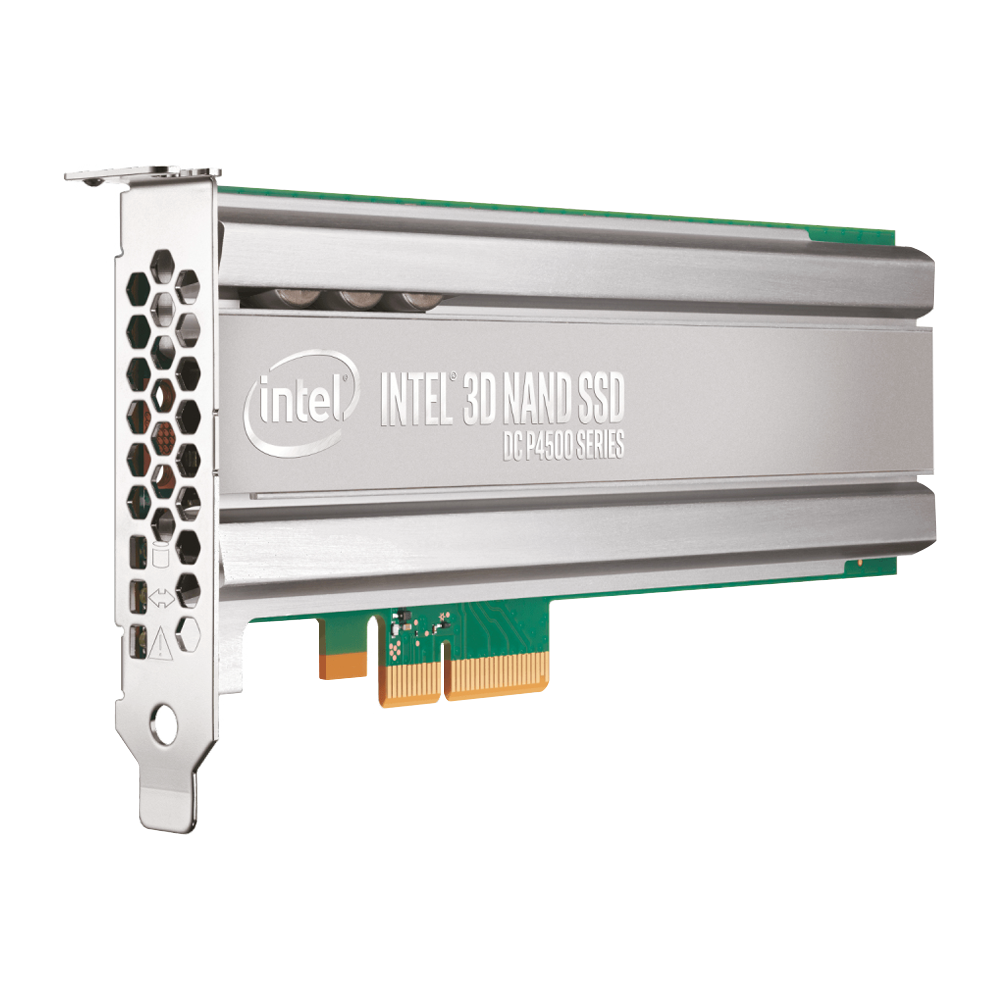 We have extensive experience in recovering data from SSD drives of all different makes and models, including the Intel DC P4500 Series. We also provide hard disk drive recovery, virtualization recovery as well as restore data from SQL servers, flash media, smartphones, tablets, and even tapes and SD cards. We are proud of our 98% success rate but are always working hard to increase that score to the elusive 99.9%.
Intel SSD DC P4500 series data recovery process: how it works for our clients
1.

YOU BRING

Bring or ship your failed storage media to our office for a free diagnostic evaluation.
2.

YOU APPROVE

Receive and approve an all-inclusive quote, so we can start the process immediately.
3.

WE RECOVER

Give us few days to recover your data and to copy it to a free return media.
4.

WE DELIVER

Get your data back, copy it to your computer and benefit from our free post-recovery support.
Free external hard drive or usb flash with each
completed
recovery
If we don't deliver the promised results, our No Data – No pay policy enables you to walk away with zero balance on your invoice! Call us to get started!
Unlike our competitors, we never outsource recovery projects. All data recovery processes are performed in one of our full-service labs located across the country. They are equipped with the latest technologies so we can guarantee that your Intel DC P4500 won't be damaged during the recovery process. We also pay special attention to the confidentiality of your data.
Just bring your crashed or damaged Intel DC P4500 into one of our offices and let our pros take care of the rest. We will perform a free diagnostic evaluation and will contact you within 48 hours to explain our findings. If you approve the quoted price for our services, we will start the recovery process immediately, and you can usually expect results within 2 to 5 days. If for any reason we fail to restore your data, you don't need to pay us a dime due to our "No data – No charge policy".