Intel SSD 760p Series Data Recovery - Solid State Drive Recovery
Intel SSD 760p Series Data Recovery - Solid State Drive Recovery
The Intel 760p Series Solid State Drive is an excellent storage device that combines increased PCI-e performance and higher storage capacity with much lower power consumption. It's an excellent choice to suit a variety of data storage needs for both desktops and laptops, and is specifically designed to handle intense multi-tasking with ease. With this reliable SSD, you get even more value for your money because this device supports AES 256-bit encryption, which equates to military-grade protection for all of your critical data.
As long as you follow the manufacturer's instructions, the Intel 760p can serve you well for a long time. However, no SSD is completely safe from failure. Your data may be lost if your drive ever gets physically damaged, a low wear leveling count occurs, or due to electric charges.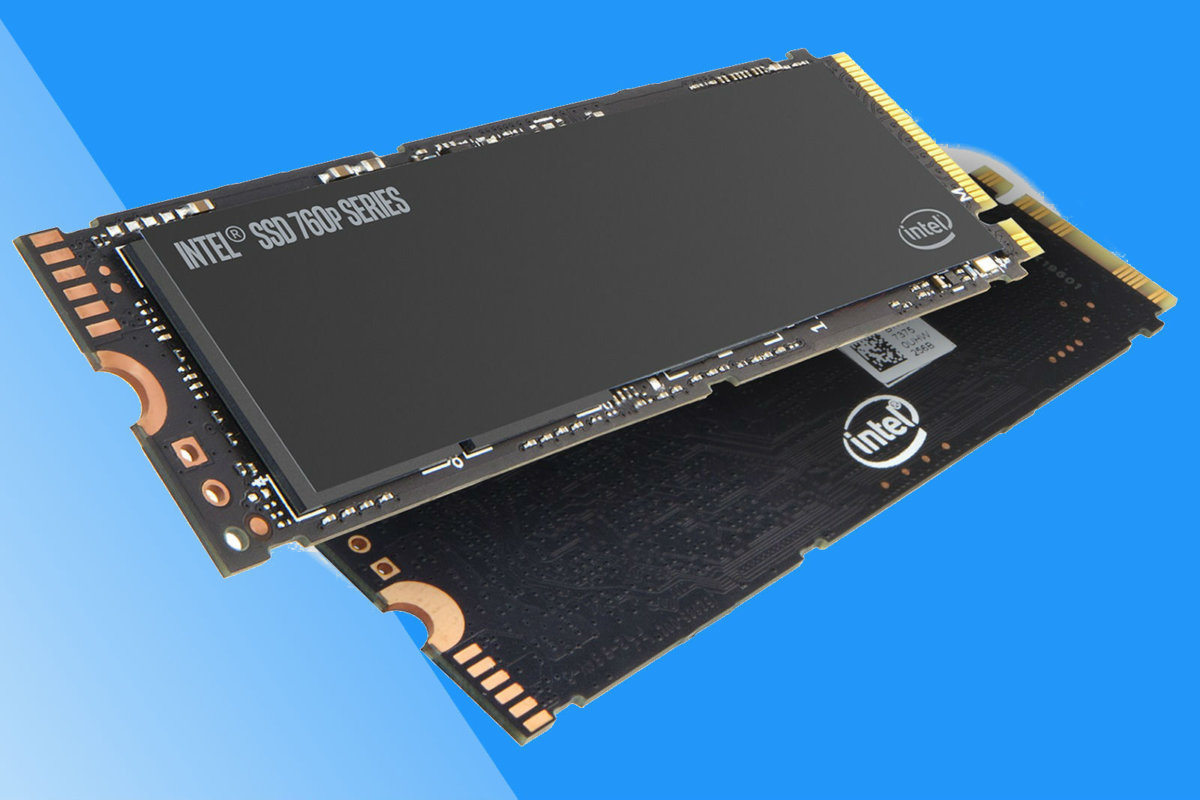 If these things ever happen, do NOT attempt to restore your important data by yourself. Most likely you won't be able to do so successfully and there is a huge risk of seriously damaging either the drive or your data. Instead, contact ACE Data Recovery team and let experienced engineers take care of your problem.
Intel SSD 760p series data recovery process: how it works for our clients
1.

YOU BRING

Bring or ship your failed storage media to our office for a free diagnostic evaluation.
2.

YOU APPROVE

Receive and approve an all-inclusive quote, so we can start the process immediately.
3.

WE RECOVER

Give us few days to recover your data and to copy it to a free return media.
4.

WE DELIVER

Get your data back, copy it to your computer and benefit from our free post-recovery support.
Free external hard drive or usb flash with each
completed
recovery
If we don't deliver the promised results, our No Data – No pay policy enables you to walk away with zero balance on your invoice! Call us to get started!
We have over 35 years of experience in recovering data from all different types of storage media; this includes HDDs, SSDs, RAIDs, SQL servers, mobile smart phones, and tablet devices. We have advanced equipment and software applications that allow us to successfully recover data from various encrypted SSD drives, including the Intel 760p. Simply bring your failed storage device by one of our offices.
We only need 24 to 48 hours to diagnose the problem and find out if it is possible to fix it. At which point we will contact you, and if the cost of recovery is acceptable for you, we will begin the recovery process in one of our proprietary full-services laboratories located across the US. We pride ourselves in having a professional approach – we can guarantee that your data will always be safe with us because we never outsource recovery projects.
It typically takes 2 to 5 business days to complete the recovery process, depending on the problem, and if for any reason we should fail to do so, you pay us nothing. We always strive to exceed our customers' expectations, which is why we are proud to boast a 98% success rate. Call us anytime for a free consultation if your valuable data on your Intel 760p SSD appears to be lost and let our professionals get your files back.