Dell XPS Laptops - Hard Drive and SSD Data Recovery
Data recovery from Dell's XPS Laptops - SSD and HDD Recovery
High-grade data retrieval from Dell's XPS Laptops, provided by ACE Data Recovery team, is what many business owners really need when bad things happen to the powerful business-related machines.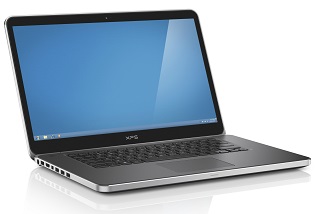 Dell's XPS Laptops data recovery services from ACE Data Recovery allow to retrieve intact digital data even from heavily damaged internal drives affected by harmful user actions, logical failures, manufacturing defects and normal wear and tear.
The series of the extremely powerful laptops for business owners was released by Dell with a view to helping businesses process important data with maximum efficiency without being tied to a particular office. As a result, Dell's XPS Laptops can boast of both ergonomic design and impressive performance.
Created to provide the maximum space for their owners' needs, XPS Laptops combine lots of useful features such as UltraSharp™ 4K Ultra HD resolution display, coat of carbon fiber used in the aircraft building and automobile industry, backlit keyboard and durable battery into a small package.
Dell XPS Laptops Data Recovery data recovery process: how it works for our clients
1.

YOU BRING

Bring or ship your failed storage media to our office for a free diagnostic evaluation.
2.

YOU APPROVE

Receive and approve an all-inclusive quote, so we can start the process immediately.
3.

WE RECOVER

Give us few days to recover your data and to copy it to a free return media.
4.

WE DELIVER

Get your data back, copy it to your computer and benefit from our free post-recovery support.
Free external hard drive or usb flash with each
completed
recovery
Our Experts are Ready to Recover Data from Your Dell's XPS Laptops HDD or SSD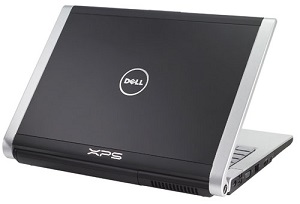 However, even Dell's XPS Laptops carved from a single block of aluminum, aren't immune from nasty things which may happen to their internal storages. Depending on the model, the laptops can use high-performance hard disk drives or solid-state platforms. Both types of hard drives can fall victims to logical or physical failures and make all user data array temporarily inaccessible.

When something goes wrong with Dell's XPS Laptops, the best solution is to call on ACE Data Recovery lab. A team of certified specialists has enough hardware tools and software pieces to retrieve all critical information from defective laptop drive in one piece. Don't hesitate to call ACE Data Recovery team in case of a serious XPS Laptop problem and order top of the line data retrieval services for fair price.
Data recovery from Dell's XPS Laptops: ACE Data Recovery customers share their experience
Some of those ACE Data Recovery customers, used the advantage of ACE Data Recovery services, leave short thank you messages similar to this one, left by Craig C, the proud owner of XPS 15 laptop from Grapevine, TX:

"Thanks a lot for getting this done. You are real lifesavers! Frankly, it was a sort of disaster when I couldn't access vital info on a corporate laptop. Thank goodness there are people capable to retrieve data from dead drives and some of those folks work in ACE Data Recovery. I'm absolutely happy with their services as they managed to recover every single file I needed. Rest assured, I'll put in a good word for you guys with my business partners."