Dell Precision Laptops - Hard Drive and SSD Data Recovery
Data recovery from Dell's Precision Laptops - Solid State Drive and Hard Drive Data Recovery
Data recovery from Dell Precision Laptops, provided by ACE Data Recovery team, is exactly what you need when your computer fails. Qualified assistance is irreplaceable when it comes to Dell Precision Laptops recovery as retrieving temporarily inaccessible information from complex data processing platforms requires a comprehensive approach.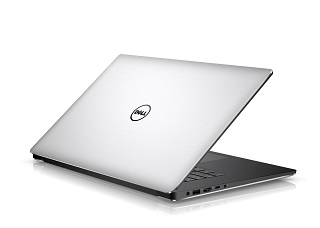 Dell's Precision series laptops are well known from pole to pole as some of the most reliable mobile workstations ever. Combining the most powerful Intel processors and innovative design, Precision laptops make a perfect choice for those business owners and individuals who can afford stat-of-the-art solutions making life easier and more comfortable. So, if you dream of a mobile and secure platform to process data with lightning speed, Dell Precision Laptops make a perfect choice.

However, you can't have the sweet without the sour. So, Dell's Precision series laptops share quite specific weak spot with other computers. Namely, one day or another, your Precision helper may fail and lock all important files inside the hard drive. It may happen to wide range of reasons including severe physical shock, human error, logical failure and normal wear and tear.
Dell Precision Laptops Data Recovery data recovery process: how it works for our clients
1.

YOU BRING

Bring or ship your failed storage media to our office for a free diagnostic evaluation.
2.

YOU APPROVE

Receive and approve an all-inclusive quote, so we can start the process immediately.
3.

WE RECOVER

Give us few days to recover your data and to copy it to a free return media.
4.

WE DELIVER

Get your data back, copy it to your computer and benefit from our free post-recovery support.
Free external hard drive or usb flash with each
completed
recovery
Our Experts are Ready to Recover Data from Your Dell's Precision Laptops HDD or SSD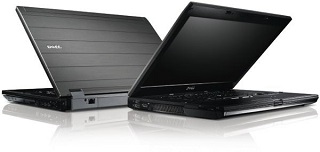 To recover critical info from a faulty HDD or SSD that make a primal data storage of your mobile workstation, feel free to use professional technical services, provided by ACE Data Recovery team. In opposite to companies outsourcing their projects, ACEs count on the proprietary tools and strategies, developed in-house. Long company's experience allows to cope with any type of data storage device. Be it a faulty hard disk drive or defective solid-state unit, certified specialists have all the necessary know-how to piece intact files together and retrieve them in one piece from failed Dell Precision laptop.

Call ACE Data Recovery right away to know more about the A-grade data retrieval and order 100% secure Dell Precision Laptop recovery for fair price.
Data recovery from Dell's Precision Laptops: client perceptions
Proud owners of Dell Precision series laptops use the advantage of ACE Data Recovery team to recover sensitive information from faulty laptop drives. Often, these customers leave short feedbacks to thank company's experts for their help. The following one belongs to Peter M. from Cheney, WA:

"I'd like to thank ACE Data Recovery company for prompt assistance with project documentation retrieval. The problem was, one of the corporate laptops went down. So, I decided to call on ACE lab for data recovery. I'm glad I made the right choice. The job was done well and all critical files were saved. From now on, I'll keep ACE Data Recovery contacts around. Just in case."