Dell PowerEdge Tower Server recovery - Hard Drive, SSD and PERC RAID Data Recovery
Dell PowerEdge Tower Server Data Recovery - PERC RAID Data Recovery from Hard Drives and SSDs
ACE Data Recovery offers expert-grade Dell PowerEdge Tower Servers data recovery services which makes it possible to retrieve sensitive information even from heavily damaged storage units. To order qualified data retrieval from Dell PowerEdge Tower Servers, you just need to give ACEs a quick call.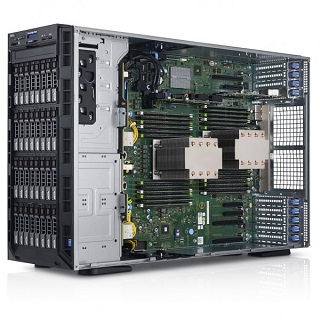 Dell, the world-famous manufacturers of hi-tech data processing products, can boast of plenty of solutions that can meet human needs for better data protection. The series of highly-efficient PowerEdge Tower Servers makes real discovery for small business owners and large corporations seeking a reliable branch office server. Designed for intensive work, PowerEdge Tower Servers will look perfect in business environment.

Clearly, the main advantage of Dell's PowerEdge Tower Servers is their ability to ensure flexibility and lightning speed to file loading/processing regardless of the type of storage devices used as data storage. Be it a pool of hard disk drives or SSDs, you can use Dell's Tower series product to process important files with high efficiency and keep them safe.
Dell PowerEdge Tower Server Data Recovery data recovery process: how it works for our clients
1.

YOU BRING

Bring or ship your failed storage media to our office for a free diagnostic evaluation.
2.

YOU APPROVE

Receive and approve an all-inclusive quote, so we can start the process immediately.
3.

WE RECOVER

Give us few days to recover your data and to copy it to a free return media.
4.

WE DELIVER

Get your data back, copy it to your computer and benefit from our free post-recovery support.
Free external hard drive or usb flash with each
completed
recovery
Our Experts are Ready to Recover Data from Your Failed PERC RAID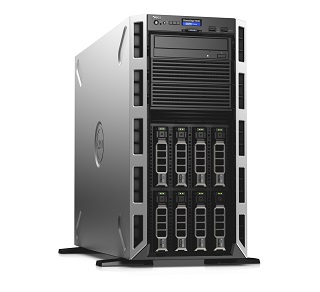 Being reliable and popular data storage devices, Dell PowerEdge Tower Servers still aren't perfect. Namely, a soft spot of a PowerEdge Tower Server is PERC RAID controller that holds data containers together and forms a single logical unit. When PERC controller fails, this may cause severe data-related issues including permanent data loss.

Fortunately, Dell works closely with ACE Data Recovery, the world-recognized data retrieval services provider. That means, even in the worst case crucial user data can be retrieved from faulty PowerEdge Tower Server in one piece. More specifically, from the corrupted PERC RAID array.
Let Us Get Back Data from Your Failed PERC RAID Virtual Drives
From time to time ACE Data Recovery specialists receive positive feedbacks from individuals and business owners. Some of them relate to data recovery from Dell PowerEdge Tower Servers. Here's one of those thank you messages ACEs got from Trevor A.,
Danville, CA
:
"I'm the owner of a small IT company. Not so long ago I decided to move all business files to a new server. It was
Dell's PowerEdge T630 Tower Server
. Had no problems with data transfer itself. But some time later serious data-related issue was reported by the company staff. As it turned out, one of the server's hard drives failed. Thanks to my old pal, I got ACE Data Recovery phone number and decided to try luck with data recovery. Tell you what, ACEs did make the cut! In a few days
I got vital files back from the faulty HDD safe and sound
".