Dell PowerEdge Converged Platforms recovery - Hard Drive, SSD and RAID Data Recovery
Dell PowerEdge Converged Platforms Data Recovery - Hard Drive and SSD PERC RAID Data Recovery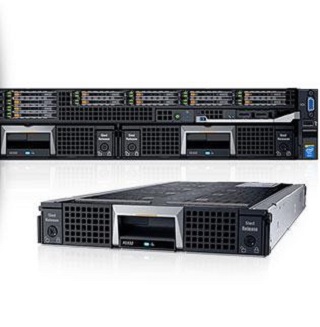 ACE Data Recovery team provides qualified Dell PowerEdge Converged Platforms data recovery services to individuals and corporations from around the world. In brief, data recovery from Dell PowerEdge Converged Platforms is nothing but careful extraction of critical files from faulty disk storage systems, performed by the real experts in data retrieval and forensic recovery.

Among many Dell's solutions intended for business owners and data centers, Converged Infrastructure PowerEdge Servers are known as well-balanced solutions for flexible and reliable data processing. If you really want to minimize your server's downtime, make system administration comfy and easy, increase the lifetime of hi-tech equipment, Dell's PowerEdge Converged Platforms are right for you.
Converged PowerEdge Servers include several components to ensure better data processing rates in comparison with similar business-oriented products. A Converged Infrastructure consists of specially designed hardware for server integration, capacious disk storage systems, networking equipment and unified software piece for proper system management.
PowerEdge VRTX integrates servers, storage, networking and management together in a single, compact chassis with office-optimized dimensions, acoustics and security. Redefine data center agility with the revolutionary PowerEdge FX architecture. The FX converged 2U rack chassis allows customers to incrementally add or swap compact, modular IT building blocks, including servers, storage and IO, to fit any datacenter environment.
Dell PowerVault Data Recovery data recovery process: how it works for our clients
1.

YOU BRING

Bring or ship your failed storage media to our office for a free diagnostic evaluation.
2.

YOU APPROVE

Receive and approve an all-inclusive quote, so we can start the process immediately.
3.

WE RECOVER

Give us few days to recover your data and to copy it to a free return media.
4.

WE DELIVER

Get your data back, copy it to your computer and benefit from our free post-recovery support.
Free external hard drive or usb flash with each
completed
recovery
Our Experts are Ready to Recover Data from Your Failed Dell PowerEdge VRTX and FX components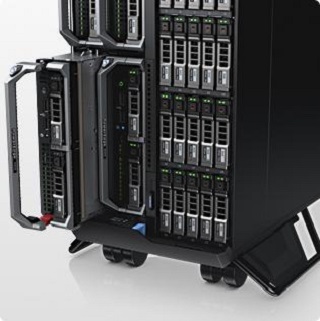 Nevertheless, even a well-designed system has flaws. Dell PowerEdge VRTX and FX platforms have them as well. For the vast majority of servers, spotless data protection makes it #1 task. Unfortunately, physical storage devices such as hard disk drives and solid-state disks, used as data containers, don't last forever and often fall victims to severe logical failures, careless user action or manufacturing defects. In other words, one day or another you may need to retrieve critical user data from a data storage component.

When this thing happens to your Dell PowerEdge Converged Platforms, you can always use the advantage of ACE Data Recovery qualified services, approved by Dell. Don't try to fix the issue on your own as DIY action may result in irretrievable data loss. Leave it all to real Data Recovery ACEs!
Data recovery from Dell PowerEdge Converged Platforms: the way ACE Data Recovery customers see it
Many customers of ACE Data Recovery leave positive feedbacks as an additional reward for a job well done. Here's what a PowerEdge VRTX owner from Florence, AL, says about the company services:

"Thank you so much! Despite the fact that I know a thing or two about servers, I have no experience in data recovery. By sheer luck (and manufacturer's recommendations, of course), I decided to call you in order to retrieve customers' data from my PowerEdge VRTX storage subsystem power by PERC8 RAID controller. I don't really know how you did that, but I was really happy to get all intact files back!"