Dell Latitude laptops & ultrabooks - Hard Drive and SSD Data Recovery
Data recovery from Dell's Latitude laptops & ultrabooks - Solid State Drive and Hard Drive Data Recovery
Data recovery from Dell's Latitude laptops & ultrabooks is vital when crucial files get inaccessible as a result of logical or physical hard drive failure. Every year business owners across the United States contact ACE Data Recovery support center and order Dell's Latitude laptops & ultrabooks data retrieval services to keep things going.
The world-renown series of business-class laptops from Dell make a real gift for a business owner seeking for an opportunity to organize, process and save vital information "on the fly". A customer satisfaction survey, conducted by Technology Business Research, Inc., showed that Dell's Latitude laptops & ultrabooks can beat most competitive products, when it comes to performance, productivity, data safety and design.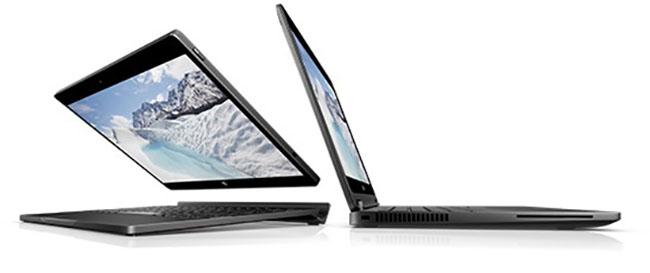 For businesses connected with data storage and processing Dell's Latitude laptops & ultrabooks are irreplaceable as mentioned products support Dell Data Protection (DDP) solution, designed to protect user data wherever it goes.
Still, nothing is perfect. There is nasty thing in the IT world that may happen even to extra safe Dell's Latitude Laptops. Be it careless user actions causing severe logical failure or manufacturing defect that is hard to detect, one day all data on a Dell's Latitude product can get inaccessible. When it happens, the best way to get sensitive info from faulty laptops or ultrabooks is to call on ACE Data Recovery specialists.
Dell Latitude laptops & ultrabooks Data Recovery data recovery process: how it works for our clients
1.

YOU BRING

Bring or ship your failed storage media to our office for a free diagnostic evaluation.
2.

YOU APPROVE

Receive and approve an all-inclusive quote, so we can start the process immediately.
3.

WE RECOVER

Give us few days to recover your data and to copy it to a free return media.
4.

WE DELIVER

Get your data back, copy it to your computer and benefit from our free post-recovery support.
Free external hard drive or usb flash with each
completed
recovery
Our Experts are Ready to Recover Data from Your Dell's Latitude HDD or SSD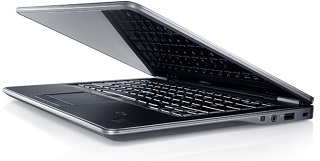 As soon as Dell's Latitude Laptops & Ultrabooks are designed to use both HDD or SSD drives as the primal file storage, retrieving files from Latitude products may require different strategies and hardware tools to ensure data recovery success. ACE Data Recovery offers wide range of solutions for professional HHD/SSD recovery.

If your data is severely corrupted, ACE Data Recovery experts are capable to get every single intact file off a Dell's Latitude laptop or ultrabook safe and sound.
Data recovery from Dell's Latitude Laptops & Ultrabooks: client perceptions
When ACE Data Recovery customers get their files back, they usually leave short feedback to express their gratitude to high professionalism of the company staff. Here's what ACEs got from Allen D., a small business owner from
Downers Grove, IL
, for successful Dell's Latitude laptop recovery:
"I'd like all you guys in ACE Data Recovery know: I really impressed with the results. I'm speechless. It's not only that you saved my customers files from loss. You saved my good name. I feel completely comfortable spending time and money as all my clients got their files back in one piece. Make sure,
I'll be glad to pass the word about you on to my partners and friends
."