Dell Inspiron data recovery - Hard Drive and SSD Data Recovery
Data recovery from Dell's Inspiron Laptops and 2-in-1 PCs - Hard Drive and Solid State Drive Data Recovery
Data recovery from Dell's Inspiron Laptops and 2-in-1 PCs includes a number of technical procedures aimed to retrieve temporarily inaccessible files from faulty data storage units. So many Dell users, who need to get data back from their devices, choose Dell's Inspiron Laptops and 2-in-1 PCs data retrieval services provided by ACE Data Recovery team.
For a user dreaming of a real opportunity to interact with the world using high technologies, Dell's Inspiron Laptops and 2-in-1 PCs make perfect choice. At the same time, affordable Inspiron series products match everyday needs of both individual users and business owners.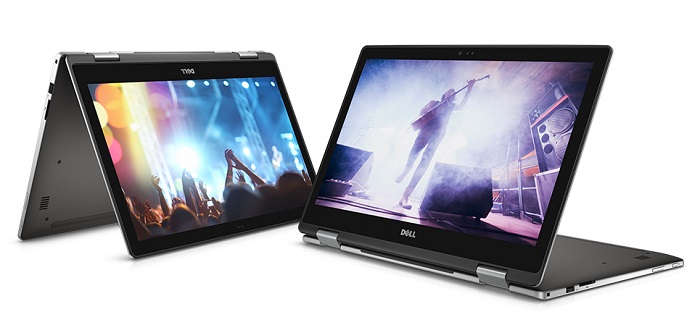 In terms of data storage, Inspiron Laptops can beat average home PCs lots of people use to process sensitive information and keep it for a long time. Dell's Inspiron PCs can use hard disk drives and solid state solutions as the main data storage, and make an ideal base for creating Inspiron mobile ecosystem (a mobile data processing system created with adequate accessories).
On the other hand, data storage units make one of Dell's Inspiron Laptops' weak spots. Being the "ordinary" HDDs and SSDs, they can fall victims to various logical and physical failures. So, if you drop Inspiron Laptops down the stairs, sudden physical shock may cause serious damage to item's hard drive and threaten your private data.
Dell Inspiron Laptops and 2-in-1 PCs Data Recovery data recovery process: how it works for our clients
1.

YOU BRING

Bring or ship your failed storage media to our office for a free diagnostic evaluation.
2.

YOU APPROVE

Receive and approve an all-inclusive quote, so we can start the process immediately.
3.

WE RECOVER

Give us few days to recover your data and to copy it to a free return media.
4.

WE DELIVER

Get your data back, copy it to your computer and benefit from our free post-recovery support.
Free external hard drive or usb flash with each
completed
recovery
Our Experts are Ready to Recover Data from Your Dell's Inspiron HDD or SSD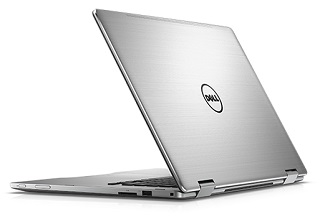 Anyway, when a bad thing happens to your Dell's Inspiron Laptop or 2-in-1 PC, don't hesitate to call ACE Data Recovery team for top-of-the-line data retrieval services. Besides, any hard disk drive isn't immune from the normal wear and tear. As for solid-state solutions, they are persistent to a timing factor, but many of them can easily get overheated and fail. Our certified engineers have lots of unique solutions, developed onsite, to retrieve critical files from defective laptop and PC drives. And don't try to fix the issue on your own as clumsy data retrieval attempts may result in irretrievable consequences. Leave it to real Data Recovery ACEs!
Data recovery from Dell's Inspiron Laptops and 2-in-1 PCs: client perceptions
Often, customers of ACE Data Recovery lab leave feedback as a special thank you to the company for a job well done. The following message was left by Jean-Michel, a resident of
Oklahoma City, OK
:
"Geez, what a nice surprise! Frankly, I almost accepted I lost all my family shots after my PC had got water damaged. Still, I contacted ACE Data Recovery support on the advice of a friend. I didn't actually think it's possible to recover a thing from 100% dead laptop drive. Now imagine my surprise when I received a brand
new USB flash drive
full of files including my photos. I'm really impressed!"