Dell XPS Desktops - Hard Drive and SSD Data Recovery
Data recovery from Dell XPS Desktops - SSD and HDD Recovery
Data retrieval from Dell XPS Desktops is one the A-grade technical services ACE Data Recovery team, world's #1 file retrieval services provider, offers to corporate and individual computer users choosing the most advanced solutions in order to enrich their virtual experience. Professional Dell's XPS Desktops recovery requires both qualified time and highly-specific solutions in order to prevent critical files from severe corruption and permanent loss.
XPS Desktops make a perfect choice for those IT-savvy people who look for a reliable computer that could be perfect for both working and gaming. Combining stunning design, high performance and best-in-category displays, Dell XPS series products will perfectly fit any environment, be it a homeroom or office. It's hard to imagine a platform that could make a better workstation for business keepers, graphic designers, scientists and gamers.
Dell XPS Desktops data recovery process: how it works for our clients
1.

YOU BRING

Bring or ship your failed storage media to our office for a free diagnostic evaluation.
2.

YOU APPROVE

Receive and approve an all-inclusive quote, so we can start the process immediately.
3.

WE RECOVER

Give us few days to recover your data and to copy it to a free return media.
4.

WE DELIVER

Get your data back, copy it to your computer and benefit from our free post-recovery support.
Free external hard drive or usb flash with each
completed
recovery
Nevertheless, impressive Dell XPS Desktops' features come at a price. Extensive use and careless customization may result in serious logical and physical failures including overheating and inability to boot the drive because of a failed software upgrade.
Our Experts are Ready to Recover Data from Your Failed Dell XPS Desktops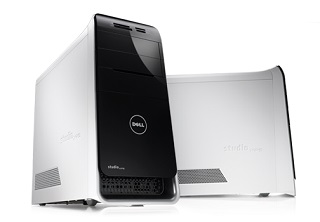 Usually, when nasty things happen to Dell XPS Desktops, the first victims are critical files stored on computers' hard disk drives or solid-state units. The best way to get sensitive information back from a faulty XPS Desktop's hard drive in one piece is to call on certified specialists in file recovery.
ACE Data Recovery company has all the necessary tools and strategies for 100% safe file recovery from any type of data storage platform. Even if a hard drive is completely dead, the company's experts can develop a couple of the unique hardware tools in order to get access to the original file array, create an image of a defective drive and retrieve vital files safe and sound.
File retrieval from Dell XPS Desktops: ACE Data Recovery customers are happy with it
ACE Data Recovery team has lots of grateful feedbacks about it's services from happy customers. Some of them were left by the owners of Dell XPS Desktops contacted the company for the A-class file retrieval services. Here's the message left by Garret K., a Dell's desktop owner from Coppell, TX:
"
Thanks for saving my files, guys. You managed to restore files three companies couldn't. After I dropped my computer, I couldn't get access to precious business docs. To be honest, I couldn't believe it was possible to recover that data back. Now I see that miracles can happen. Some of them are made by ACE Data Recovery specialists
".