Dell Precision Desktops - Hard Drive and SSD Data Recovery
Data recovery from Dell Precision Desktops - SSD and HDD Recovery
Data retrieval from Dell Precision Desktops is one of those trusted services ACE Data Recovery company offers to those corporations and business owners, who really care of sensitive business-related information. ACEs combine experience with the latest technologies in order to make Dell Precision Desktops recovery efficient and ensure precious files safety.
For many corporations dealing with tons of crucial data on a daily basis, Dell's Precision Fixed Workstations make a real catch as they combine high performance options with really impressive data storage capabilities. In other words, Precision Desktops allow to keep lots of vital files in safety and process them with lightning speed.
Dell Precision Desktops data recovery process: how it works for our clients
1.

YOU BRING

Bring or ship your failed storage media to our office for a free diagnostic evaluation.
2.

YOU APPROVE

Receive and approve an all-inclusive quote, so we can start the process immediately.
3.

WE RECOVER

Give us few days to recover your data and to copy it to a free return media.
4.

WE DELIVER

Get your data back, copy it to your computer and benefit from our free post-recovery support.
Free external hard drive or usb flash with each
completed
recovery
ACE Data Recovery, the world's leader in providing the professional file retrieval services to corporations, small business owners and individual users having serious issues with critical data accessibility, has enough solutions to handle faulty Dell Precision Desktops.
Our Experts are Ready to Recover Data from Your Failed Dell Precision Desktops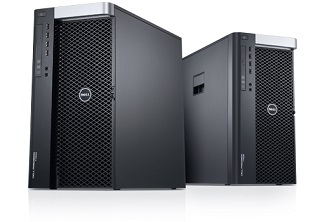 In spite of the fact that Dell Precision Desktops make almost the perfect workstations for reasonable business keepers, sometimes their owners may require the professional assistance with critical files retrieval. Nasty things can happen in case of a sudden power cut caused by the natural disaster or careless (or even ill-intentioned) human actions. As a result, vital documentation, customer info, contact database and other priceless data may get inaccessible or even severely corrupted.
Combining the cutting-edge technologies with more than 35-years' successful hands-on experience, ACE Data Recovery specialists can develop unique tools and software pieces and recover intact files even from severely damaged HDD/SSD file storage. Operating in Class 10 and Class 100 clean rooms, monitored 24/7, ACEs can ensure complete data safety.
Dell Precision Desktops recovery: leave it to ACE Data Recovery experts
Among ACE Data Recovery customers there are people using the advantage of Dell Precision Desktops to make file processing comfortable and easy. When nasty things happen to the cutting-edge workstations, their owners prefer to rely on a qualified data recovery services provider and call on ACE Data recovery for help. Often, customers leave short thank you messages in order to share their happiness with other people. Here's what the company got from Leslie G., a Precision Desktop owner from Houston, TX:
"
Thank you so much, guys! You saved my business. After I couldn't access vital directory on a corporate workstation, I thought I'd lost all the documentation once and for all. Luckily, I got your contacts and decided to try my luck with professional file recovery. Well, I'm definitely the luckiest man in the world as I got the files I needed so bad back!
"