Dell SAN Data Recovery - FC and iSCSI Storage Area Network Data Recovery
Dell SAN Data Recovery - FC and iSCSI Storage Area Network Data Recovery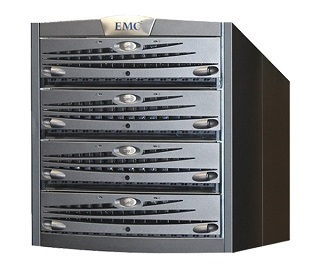 If you are looking for a reliable Dell Storage Area Network (SAN) data recovery service provider, don't hesitate to call the ACE Data Recovery team. Data retrieval from Dell iSCSI and FC SANs is one of the specialties of the company. Our certified specialists can recover any type of data from a faulty or even physically damaged SAN drive regardless of the drive interface - Fiber Channel, SAS or SATA.
There's nothing like an "in-house" network for a successful and constantly growing company dealing with terabytes of sensitive information every day. With this in mind, Dell provides highly-efficient enterprise-oriented EMC SANs or EqualLogic PS Series and PowerVault MD3 for small and medium businesses.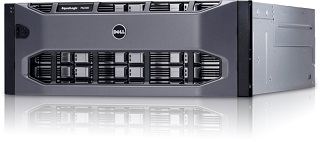 In case of a SAN failure, when all of the company/customer information is at risk of permanent data loss, the best way to save your valued data is to pick up the phone and dial the ACE Data Recovery team for qualified assistance with critical data retrieval. As soon as ACE takes your order, you can consider the job on its way to completion!
Dell SAN Data Recovery data recovery process: how it works for our clients
1.

YOU BRING

Bring or ship your failed storage media to our office for a free diagnostic evaluation.
2.

YOU APPROVE

Receive and approve an all-inclusive quote, so we can start the process immediately.
3.

WE RECOVER

Give us few days to recover your data and to copy it to a free return media.
4.

WE DELIVER

Get your data back, copy it to your computer and benefit from our free post-recovery support.
Free external hard drive or usb flash with each
completed
recovery
Our Experts are Ready to Recover Data from Your Failed Storage Networks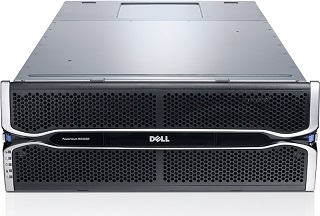 Although Dell iSCSI and FC SANs – iSCSI and Fibre Channel – offer the best way to upgrade your corporate network or data center, they do a have weak spot. The point is that physical data storage devices (HDDs and SSDs) within both iSCSI and Fibre Channel SAN arrays are managed by a control unit. If it fails or is misconfigured, the logical connection inside of the drives arrays is destroyed. The whole storage pool, therefore, may become inaccessible in instances of serious controller failure or human error. Any array redundancy level cannot protect from such situations.
Let Us Get Back Data from Your Failed NX Network Storage RAID Drives
Thank you letters that ACE Data Recovery specialists get from satisfied customers include positive feedback regarding successful data retrieval from Dell iSCSI and Fibre Channel Storage Area Networks. Here's one from Angie K., Gilbert, AZ:

"It was a pleasure to deal with you guys. The company got paralyzed, when the server was down due to a drive failure on the corporate Dell Storage SC4020 All-In-One Array. Thanks to ACE Data Recovery experts' prompt assistance, all critical info was retrieved. We got it back on brand new HDDs in a few days. I'll definitely recommend ACE Data Recovery services to all my and business associates."