Data recovery from Dell's Alienware Laptops - SSD and HDD Recovery
For a real gamer data retrieval from Dell's Alienware Laptops is a sort of a windfall that allows to get priceless game files back after the computer failure. Lots of users from all the United States, who can't live without gaming, call on ACE Data Recovery lab for the professional Dell's Alienware Laptops data recovery services. And you know what? Vast majority of them get their sensitive info back safe and sound.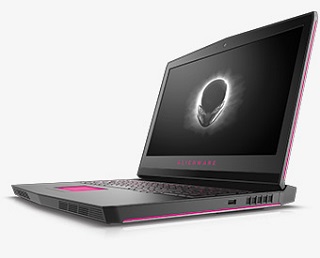 The initial goal of Dell's Alienware Laptops is to provide the perfect balance of performance and portability to those computer gaming fans who can't live a day without playing favorite games. Equipped for on-the-go action, Alienware series laptops bring their owners in game as deep as possible. The advanced models of Alienware Laptops support Tobii eye tracking and turn a computer fiction into a really-real action.

Still, even the top of the line Dell's Alienware series laptops have a weak spot. The point is, hi-tech computers use SSD units as the main data storage devices. This makes Alienware laptops vulnerable to the build quality, overheating and serious logical failures.
Dell Alienware Laptops Data Recovery data recovery process: how it works for our clients
Free external hard drive or usb flash with each
completed
recovery
Our Experts are Ready to Recover Data from Your Dell's Alienware Laptops HDD or SSD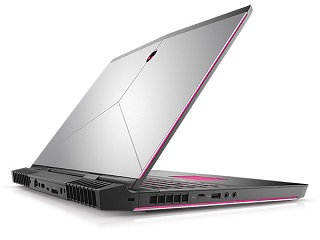 Luckily for gamers, who choose Dell's products to have fun, there are ACE Data Recovery specialists, who are alway ready to give a hand with retrieving priceless game files and statistics from an Alienware laptop having serious problems with performance or data accessibility.

Using the proprietary solutions and high-efficient data recovery strategies, ACEs can get all intact pieces of vital data even from fire damaged or heavily failed laptop drive and save it to an alternative file storage device. Whatever the problem causing important data inaccessibility, ACE Data Recovery team is ready to whatever it takes to save your game files from further corruption or permanent loss.
Data recovery from Dell's Alienware Laptops: gamers do appreciate it
Here's what the engineering staff of ACE Data Recovery lab got from Trevor D., a huge gamer from Downingtown, PA, as a thank you message for saving important game files from faulty Dell's Alienware 13 Laptop:

"Many thanks to everyone in ACE Data Recovery for being there and helping me with data recovery. Really, you saved months of my hard work. Actually, it wasn't a thing I wanted to share with other guys. Just a custom mode consisting of a bunch of .pak files and nothing more. Still, it's my first attempt to create some original stuff, so those files and folders were priceless to me. Thank you guys for keeping your word and saving my game data. You're definitely the best!"