Markham, ON Data Recovery Services - Hard Drives, SSD, RAID Recovery
Advanced Data Retrieval Capabilities for Businesses and Individuals in Markham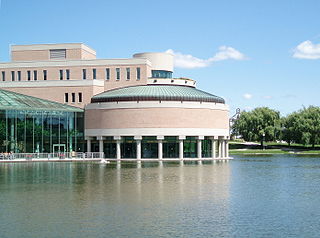 It's not a secret for Markham users that data retrieval is a sort of a challenge. Very often, in order to get vital information off a failed hard disk drive, RAID or solid state drive the help of highly-skilled data recovery experts is required.
Nevertheless, even when your HDD, SSD, RAID, flash drive or other widget is in trouble, the data remains intact. That is why ACE Data Recovery experts recommend to power off failed data storage device or limit the access to temporary lost data as every time you try to add new info or run a piece of software, the operating system can overwrite inaccessible files.
Just in a few severe cases of data loss, such as magnetic platter damage, hard drive degradation and data overwriting, your information can be considered as unrecoverable. As follows from ACE Data Recovery 35 years of proven experience, when users don't panic and refrain from clumsy data recovery attempts, all their files can be retrieved from faulty storage units through the use of specially designed equipment and software.
Data Recovery Process: How It Works for Clients from Markham
Free external hard drive or usb flash with each
completed
recovery
Our Data Recovery Experts Are Ready to Serve Customers from Markham
For your convenience, ACE Data Recovery has an office in
Toronto, ON
. Whenever you're ready to start a free diagnostic evaluation of your media, call us at
877-304-7189
, bring your storage device to our Toronto, ON office, and be sure your data is in professionals hands.
Free Hard Drive, RAID, SSD or Flash Data Recovery Diagnostics at Toronto, ON for Markham's clients
Experienced Markham, ON Data Recovery
Dealing with ACE Data Recovery means dealing with a pro. The main success pillar of the company is individual approach to the customers' needs. That means every hard disk drive, USB Flash drive, Mac/Android device received from Markham clients is scrupulously examined in order for ACE Data Recovery experts to come up with the best case-related solution. As a rule, it takes up to 24-48 hours to diagnose the device and give a firm quote for the work ahead.
Data Recovery in Markham, ON - Give us a Call to Get Started
Please note that in case of a failure our customers shouldn't pay a penny for fruitless attempts. No Data – No Charge is our fundamental data recovery price policy!
Some people in Markham might say all those stories about professional data recovery are nothing but a load of baloney. Actually, retrieving intact data from a failed hard drive or other device requires a lot of patience and time, not to mention special tools and software pieces.
If you really want to lose your files, try to retrieve them on your own; if you want to get your data back safe and sound, call ACE Data Recovery for help right away!