Georgina, ON Data Recovery Services - Hard Drives, SSD, RAID Recovery
Advanced Data Retrieval Capabilities for Businesses and Individuals in Georgina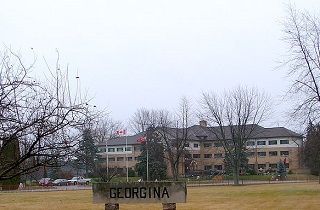 Processing and saving tons of important data is one of the most common things residents of Georgina do day by day. To save priceless photos, favorite movies/music or backup vital business information they use a wide variety of data storage units including hard disk drives, solid state drives, RAID arrays and portable "smart" widgets.
At the same time, keeping critical data on external storage devices doesn't ensure 100% data safety to your files. A trivial human error, software bug or firmware defect can turn a lightning-fast HDD or SSD into a nice-looking plastic box full of inaccessible pics, music and documents. In fact, even RAID owners are not protected against hard drive failures and data loss.
It's hard to admit, but when people meet with data inaccessibility, they often try to fix the issue on their own. They visit specific online forums, download and run the whole mess of free or commercial data recovery software pieces in the hope of favorable outcome. Tell the truth, there are some data recovery skills untrained Georgina users can apply without a knowledgeable assistance. Still, every year ACE Data Recovery specialists have to recycle hundreds of dead HDDs, SSDs, RAID units and portable gadgets. Put it differently, clumsy attempts to play a data recovery expert can carry bad consequences.
Data Recovery Process: How It Works for Clients from Georgina
Free external hard drive or usb flash with each
completed
recovery
Our Data Recovery Experts Are Ready to Serve Customers from Georgina
For your convenience, ACE Data Recovery has an office in
Toronto, ON
. Whenever you're ready to start a free diagnostic evaluation of your media, call us at
877-304-7189
, bring your storage device to our Toronto, ON office, and be sure your data is in professionals hands.
Free Hard Drive, RAID, SSD or Flash Data Recovery Diagnostics at Toronto, ON for Georgina's clients
Experienced Georgina, ON Data Recovery
The most reliable way to save sensitive files from overwriting or corruption is to let ACE Data Recovery team know about your case. Georgina users looking for professional assistance in getting vital information off the faulty hard drives, SSDs, flash drives, RAID, tapes or floppy disks, will never go wrong with ACE Data Recovery.
Data Recovery in Georgina, ON - Give us a Call to Get Started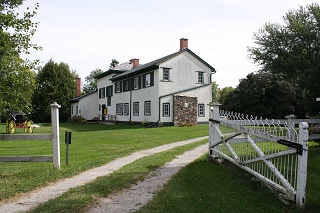 The data saving process starts with your first call to ACE Data Recovery office in Toronto. All hard disk drives, SSDs, memory cards, gadgets and RAID units from Georgina are thoroughly examined in order to identify the failure causes. Generally, it takes 24-48 hours for ACE Data Recovery team to understand the situation and come up with the fixed quote. The complexity of the work has a directly impact on the final service cost.
Next, after receiving the client's agreement to proceed with the project, qualified engineers do their best to fix the data storage device (if needed) and restore as many files as possible. This may seem simple, but every single case requires maximum attention and concentration.
Nevertheless, ACE Data Recovery customers pay only for a favorable outcome as "No Data – No Charge" is the primary company price policy! To get all your files from a failed hard disk drive, SSD, RAID, call ACE Data Recovery office in Toronto and don't worry about the result! Call us for a free consultation!