Brampton, ON Data Recovery Services - Hard Drives, SSD, RAID Recovery
Advanced Data Retrieval Capabilities for Businesses and Individuals in Brampton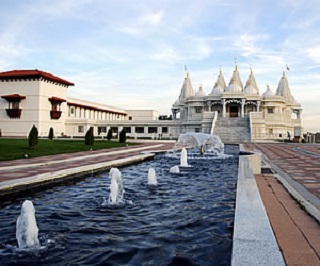 Regardless of the data storage device you prefer to exploit in order to save important documents, favorite music or priceless Brampton shots, on any given day you can meet with a downright unpleasant thing known as data loss. Even the most advanced hard disk drives, SSDs and highly-reliable RAID arrays are not immune from human errors, production defects or natural wear.
Anyway even in case of severe data loss, don't panic. According to ACE Data Recovery's 35 years of expertise, it is possible to retrieve critical files from failed HDD, overheated solid state drive, faulty RAID or damaged smartphone. Nevertheless, there are two simple recommendations on how to aid in data recovery. First of all, don't use the hard drive, RAID array or any other failed data storage unit to prevent files from being overwritten. Secondly, if you don't have all the necessary know-how, resist the temptation to fix the issue on your own. In most cases unrecoverable hard disk drives, RAID components or portable storage devices shredding makes a direct consequence of clumsy do-it-yourself actions. Finally, as soon as you face a serious hard drive failure, call ACE Data Recovery service center for Brampton users. Let our professional data recovery team do the hard work for you.
Simply put, Brampton residents seeking competent assistance in getting vital information off faulty hard drives, SSDs, pen drives, RAID, tapes or floppy disk, have every reason to contact ACE Data Recovery Service Center in Toronto.
Data Recovery Process: How It Works for Clients from Brampton
Free external hard drive or usb flash with each
completed
recovery
Our Data Recovery Experts Are Ready to Serve Customers from Brampton
For your convenience, ACE Data Recovery has an office in
Toronto, ON
. Whenever you're ready to start a free diagnostic evaluation of your media, call us at
877-304-7189
, bring your storage device to our Toronto, ON office, and be sure your data is in professionals hands.
Free Hard Drive, RAID, SSD or Flash Data Recovery Diagnostics at Toronto, ON for Brampton's clients
Experienced Brampton, ON Data Recovery
First, ACE Data Recovery experts need some time to make sure all data can be saved from defective/faulty HDD, SSD, RAID or portable gadget the company gets from Brampton residents. Depending on circumstances, it takes about 24-48 hours to understand the situation and find a viable solution.
Data Recovery in Brampton, ON - Give us a Call to Get Started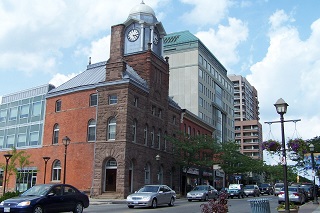 It should be noted that every single data recovery procedure is approved by the customer concerned. That means, once you get a final quote for data recovery services, you'll be free to decide whether you want to proceed with data retrieval. Please note that you pay for a favorable outcome ONLY. In fact, "No Data – No Charge" motto is the fundamental company policy.
Got problems with a clicking hard drive, defective SSD, misaligned RAID array? Need professional assistance with getting photos or contacts from a Mac/Android device? Dealing with tons of damaged or failed hard disk drives, RAID units, solid state drives, memory cards, smartphones and tablets requires lots of time, and adequate professional attention. And in the end ACE Data Recovery customers get their precious files back. Save your time and call ACE Data Recovery office in Toronto right away!