Recovery data from Seagate ST500LM000 for Philadelphia, PA - ACE Data Recovery cases blog
Data recovery for unresponsive Seagate ST500LM000 hard disk drive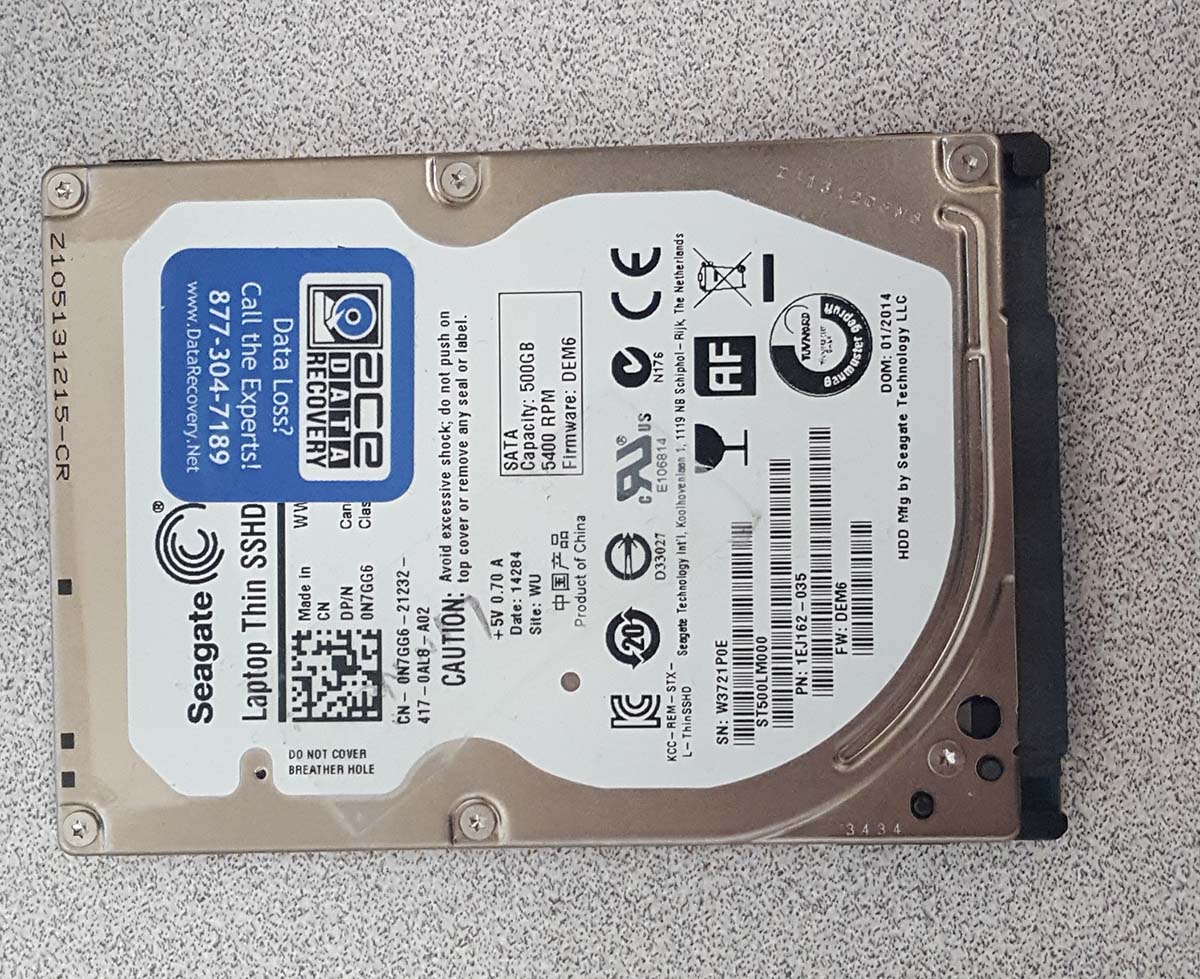 Susan, the resident of Philadelphia, PA, 19428, had decided to contact ACE Data Recovery after her Seagate ST500LM000 got unresponsive and her laptop screen "went black".
After the thorough data storage device testing a physical sector damage (PSD) was detected. A sector is the smallest unit of allocation for disk type media. There are lots of them on a hard disk drive, for example, a 40 gigabyte hard drive will have approximately 80 million sectors available to store data. However, a single unreadable (bad) sector can corrupt an entire database.
Fortunately for Susan, ACE Data Recovery technicians were able to extract critical files in a laboratory environment. In order to minimize any wear on an already degraded Seagate ST500LM000 they used special equipment to create an image of the hard drive. As a result, all undamaged drive sectors were read, available data was copied to a brand new storage unit and sent back to Pennsylvania.

Free external hard drive or usb flash with each
completed
recovery