Data Recovery Services in Wyoming - Hard Drives, SSD, RAID Recovery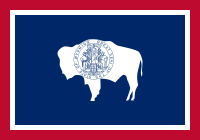 When you experience a hard drive crash or data loss due to a RAID failure, you need someone who can perform data recovery without damaging the storage device or data. Businesses and individual computer users in Wyoming prefer to deal with ACE Data Recovery team that has state-of-the-art facilities and expertise to provide solutions to thousands of different data loss issues effectively.
ACE Data Recovery team offers a wide range of data recovery options for customers in Wyoming. ACEs successfully recover data from failed HDDs, solid-state drives, tapes, USB Flash drives, memory cards, and RAIDs and guarantee comprehensive data verification process and quality control. ACEs turn complex problems into simple solutions and the company's recovery rate on approved cases is one of the highest in the industry.
A-grade data recovery services from ACE Data Recovery team
ACE Data Recovery has been in the IT business for over 35 years and has retained leadership in data recovery technologies. The company's experienced engineers are hired all around the world and have a vast experience in recovering lost data from any type of hard disk drive, SSD, USB Flash drive, memory card, RAID, SAN, and NAS regardless of brand, manufacturer, model, and size and the cause of the failure. ACE Data Recovery specialists have knowledge and skills to develop leading-edge software and hardware tools to solve difficult issues. When standard technologies do not work, ACEs create high-specific solutions for unusual cases.
ACEs have proprietary labs with state-of-the-art equipment so they never outsource data recovery projects to other companies. The company has competitive transparent pricing policies that include free initial diagnostic for a single media, guaranteed price quote that will never increase, and 'No data – No charge' commitment.
What media would you like us to recover your data from?
Get the best data recovery services in Wyoming from ACE Data Recovery
Regardless of the problem you are facing, ACEs are up for the challenge. Lots of customers across the United States choose ACE Data Recovery to get a perfect solution for their data recovery needs when they want to recover documents, photos, videos, and other irreplaceable files from failed HDDs, SSDs, USB Flash drives, memory cards, tapes, and RAID arrays. Many Wyoming residents are ACE's customers too.
ACE Data Recovery has a nationwide reputation for industry leading results, a proven commitment to excellent customer service and cutting-edge facilities. If you lost your data and are looking for data recovery services, contact ACE Data Recovery support team to speak with an expert about your case.
Municipalities in State of Wyoming:
Cheyenne
Casper
Laramie
Gillette
Rock Springs
Sheridan
Green River
Evanston
Riverton
Jackson
Cody
Rawlins
Lander
Torrington
Douglas
Powell
Ranchettes
Worland
Buffalo
Fox Farm-College
South Greeley