Data Recovery Services in West Virginia - Hard Drives, SSD, RAID Recovery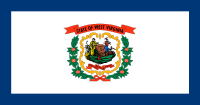 All storage devices will eventually break so data loss is often inevitable. When a disaster strikes and your valuable files become inaccessible, you can get them back from hard drives, solid-state drives, USB Flash drives, tapes, mobile devices, and all kinds of RAIDs if you contact a professional data recovery services provider you can trust.
Lots of residents of West Virginia prefer to deal with ACE Data Recovery team when they need to recover important data from hard disk drives, SSDs, USB Flash drives, tapes, memory cards, and RAID arrays. Being a worldwide leader in providing data recovery services, ACE Data Recovery team makes the best choice because it has the reputation of the most experienced and trusted of all data recovery companies. ACEs recover data that other companies can't.
Outstanding data recovery services from ACE Data Recovery team
ACE Data Recovery has partnered with the leading HDD and computer manufacturers such as Dell and Western Digital. The company's engineers are the best in the industry and have a vast experience in recovering data from any type of media regardless of the brand, manufacturer, model, and size. ACEs can successfully recover data from HDDs, SSDs, USB Flash drives, memory cards, tapes, RAID, SAN, and NAS. They are able to design and develop leading-edge software and hardware tools to solve difficult issues and create highly specific solutions for the most unusual cases.
ACE Data Recovery team ensures a quick recovery of your critical data and maintains the most competitive prices in the field. ACEs offer customers in West Virginia totally risk-free data recovery services to meet their needs and budget. The company's pricing policies include 'No data – No charge' guarantee and free diagnostic evaluation.
What media would you like us to recover your data from?
ACE Data Recovery experts are ready to help customers in West Virginia
ACE Data Recovery team has the technology and expertise to treat thousands of different data loss scenarios effectively and offers individual computer users and businesses in West Virginia a wide range of data recovery options. If you have suffered a hard drive failure, computer crash, or data loss, ACE Data Recovery experts are here to help you recover your data from failed HDD, SSD, USB Flash drive, RAID, SAN or NAS.
When you deal with ACE Data Recovery, you can be sure that your data is in safe hands. When your precious data is at risk, contact ACE Data Recovery support team to speak with the experts about your case.
Municipalities in State of West Virginia:
Charleston
Huntington
Parkersburg
Morgantown
Wheeling
Weirton
Fairmont
Martinsburg
Beckley
Clarksburg
Teays Valley
South Charleston
St. Albans
Vienna
Bluefield
Cross Lanes
Cheat Lake
Moundsville
Oak Hill
Bridgeport
Dunbar