Data Recovery Services in Vermont - Hard Drives, SSD, RAID Recovery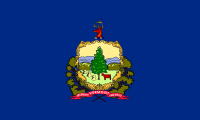 Regardless how careful we are with our storage devices – internal and external hard drives, solid-state drives, USB Flash drives, memory cards, and all kinds of RAIDS, they all can fall victims to logical or physical failures any time and that can be a traumatic experience because our valuable data can get inaccessible. If you experience a failure or crash of your storage media and want to get your important files back, the only safe way to do it is to contact a professional data recovery services provider.
Residents of Vermont prefer to deal with ACE Data Recovery that is a market leader in IT technologies and offers a wide range of data recovery options to meet the needs of each client. ACE Data Recovery has been providing quick and efficient data recovery services for more than 35 years and is well-known as one of the most trusted and experienced data recovery companies.
Premium data recovery services at reasonable prices for residents of Vermont
ACEs developed techniques to effectively recover data from an extensive variety of storage media under numerous loss conditions. ACE Data Recovery engineers have necessary knowledge and skills to get any types of files from failed hard disk drives, SSDs, RAID arrays, USB Flash drives, tapes, memory cards. ACEs tailor the recovery process to fit the needs of each client from global corporations to local college students.
The company's state-of-the-art equipment and facilities are the best in the industry and all data recovery operations are performed in the company's proprietary labs without third-party assistance. ACEs have high-tech facilities with Class 100 clean rooms for HDD recovery. ACE Data Recovery engineers develop cutting-edge software and hardware tools to complete recovery projects faster and access more data. The company guarantees comprehensive data verification process and quality control. Besides, ACEs have competitive transparent pricing policies and offer 'No data – No charge' guarantee. That makes unparalleled data recovery services the right choice for a wide range of customers in Vermont.
What media would you like us to recover your data from?
Take advantage of the best data recovery services in Vermont with ACE Data Recovery team
Losing important documents, photos, videos, and other files can be stressful, but there is a chance to get your critical data back if you deal with professionals who have vast experience in recovering data and are able to tailor the recovery process to fit your specific data recovery needs. The experts from ACE Data Recovery team are ready to offer the personalized experience and professional results to the customers in Vermont.
Contact ACE Data Recovery support team to learn more about a wide range of data recovery options you can choose from.
Municipalities in State of Vermont:
Burlington
Essex
South Burlington
Colchester
Rutland city
Bennington
Brattleboro
Milton
Essex Junction
Hartford
Williston
Springfield
Barre city
Middlebury
Barre
Montpelier
Shelburne
St. Johnsbury
Winooski
St. Albans city
Swanton