Data Recovery Services in Rhode Island - Hard Drives, SSD, RAID Recovery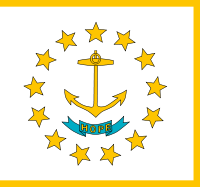 Regardless how careful we are with our storage devices – internal and external hard drives, solid-state drives, USB Flash drives, memory cards, and all kinds of RAIDS, they all will eventually fail and that can be very frustrating because our valuable documents, photos, and other files can get inaccessible. If your storage media has crashed and you want to get your critical data back, the only safe way to do it is to rely on professional data recovery service provider that can conduct data recovery without damaging the storage device or data.
Many business owners and individual computer users in Rhode Island prefer to count on premium data recovery services from ACE Data Recovery team and ship their failed media to the company's labs to get perfect solutions for all their data recovery needs and be sure that their data is in safe hands.
A-grade data recovery services at competitive prices for residents of Rhode Island
ACE Data Recovery employs a wide range of technological solutions, the best specialists and equipped laboratories to ensure quick recovery of your precious data from failed hard disk drives, SSDs, USB Flash drives, RAID, NAS, SAN, memory cards, and tapes. ACEs can recover data that other companies can't and their recovery rate is the highest in the industry.
The company's advanced equipment and facilities are the best in the industry and all data recovery procedures are performed in the company's proprietary labs without third-party assistance. ACE Data Recovery experienced engineers who are hired all around the world can develop cutting-edge software and hardware tools to complete recovery projects faster and access more data. Besides, ACEs have competitive transparent pricing policies and offer 'No data – No charge' guarantee. That makes ACE Data Recovery the best choice for all customers in Rhode Island.
What media would you like us to recover your data from?
Get the best data recovery services in Rhode Island from ACE Data Recovery
ACE Data Recovery has been in business for over 35 years and has helped thousands of businesses and individuals across the United States to recover their data from failed SSDs, HHDs, USB Flash drives, memory cards, RAID arrays, and tapes. The experts from ACE Data Recovery team are ready to offer the personalized experience and professional results to the customers in Rhode Island.
Have you somehow lost access to important documents and other files? Contact ACE Data Recovery support team for a free consultation and speak with an expert about the advantages of their professional services.
Municipalities in State of Rhode Island:
Providence
Warwick
Cranston
Pawtucket
East Providence
Woonsocket
Coventry
Cumberland
North Providence
South Kingstown
West Warwick
Johnston
North Kingstown
Newport
Bristol
Westerly
Smithfield
Lincoln
Central Falls
Portsmouth
Barrington
Middletown
Burrillville
Narragansett
Tiverton
East Greenwich
North Smithfield
Warren
Scituate
Glocester
Hopkinton
Charlestown
Richmond
Exeter
West Greenwich