Data Recovery Services in New Mexico - Hard Drives, SSD, RAID Recovery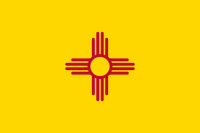 Looking for a prompt and effective service to recover your important files from a failed hard drive or a memory card in New Mexico? Of course, all storage devices will eventually break, but, unfortunately, hard disk drive, solid-state drive or RAID configuration failures occur when you least expect them. The only safe way to get your critical information back from a failed storage media is to contact a professional data recovery service provider that has technology and experience to retrieve your personal or business data.
Many computer users in New Mexico prefer to deal with ACE Data Recovery specialists who can handle the most extreme situations of data loss. ACEs have been in the data recovery industry for more than 35 years and have innovated proprietary methods and specialized tools to successfully recover data from failed HDDs, SSDs, RAID, SAN, and NAS, tapes, USB Flash drives, and camera memory cards.
Dealing with ACE Data Recovery means getting excellent services for reasonable prices
ACE Data Recovery team has a nationwide reputation for industry leading results and a proven commitment to A-grade customer service. ACE Data Recovery engineers are hired from all around the world and are armed with proprietary techniques, software and hardware tools and experience to recover data from storage devices considered 'unrecoverable' by other companies: failed external and internal SSDs, HDDs, all kinds of RAIDs, tapes, USB Flash drives, memory cards, and more.
ACE Data Recovery has proprietary labs that are equipped to handle any data recovery process so they never outsource and can ensure comprehensive data verification process and quality control. ACEs have competitive transparent pricing that includes a free detailed diagnostic report, no-obligation all inclusive price quote that will never increase, and 'No data – No charge' guarantee.
What media would you like us to recover your data from?
Get the best data recovery services in New Mexico from ACE Data Recovery
The experts from ACE Data Recovery have helped lots of computer users across the USA who suffered a storage device failure and lost access to their important files get their valuable data back. ACEs are ready to offer their top-notch data recovery services to all residents of New Mexico.
No matter what type of data recovery problem you are facing, experts from ACE Data Recovery team are up for the challenge and are ready to help you retrieve your lost documents, files, folders, photos, and videos from failed hard drives, SSDs, RAID arrays, memory cards, tapes, and USB Flash drives.
If you have lost access to your important files, give ACEs a call and discuss how they can help you.
Municipalities in State of New Mexico:
Alamogordo
Albuquerque
Anthony
Artesia
Belen
Bernalillo
Bloomfield
Carlsbad
Chaparral
Clovis
Corrales
Deming
Española
Farmington
Gallup
Grants
Hobbs
Kirtland
Las Cruces
Las Vegas
Los Alamos
Los Lunas
Lovington
North Valley
Portales
Rio Rancho
Roswell
Ruidoso
Santa Fe
Shiprock
Silver City
Socorro
South Valley