Data Recovery Services in Nebraska - Hard Drives, SSD, RAID Recovery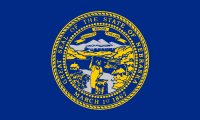 Losing your business data, your family photos or important files because your hard drive crashed or your RAID failed is extremely stressful. But in most cases, your critical data can be recovered if you find a data recovery company that has technology and experience to get your data back.
Many residents of Nebraska prefer to deal with ACE Data Recovery to recover irreplaceable files from failed hard drives, solid-state drives, all kinds of RAIDs, USB Flash drives, memory cards and tapes. They know that ACE Data Recovery is a worldwide leader in providing data recovery services and they are sure that ACEs can provide a level of service they can count on.
Dealing with ACE Data Recovery means getting exceptional services at competitive prices
ACE Data Recovery has been providing A-grade services for more than 35 years and now it has a nationwide reputation for industry leading results, for leading-edge facilities, and a proven commitment to exceptional customer service. ACEs have partnered with leading HDD and computer manufacturers such as Dell and Western Digital.
ACE Data Recovery experienced engineers are hired all around the world and can successfully recover data that other companies can't – from failed hard disk drives, SSDs, USB Flash drives, RAID, NAS, SAN, memory cards, and tapes. ACEs always do their recovery work in-house and never outsource. All data recovery operations are performed in the proprietary laboratories with Class 100 clean rooms for HDD recovery. That ensures comprehensive data verification process and quality control.
It's vital that ACE Data Recovery has competitive pricing that includes a free professional diagnostic evaluation for a single media and 'No data – No charge' guarantee.
What media would you like us to recover your data from?
Everyone can count on professional data recovery in Nebraska
When you need to recover important documents or photos from failed HHD, SSD, USB flash drive, memory card, RAID, NAS, SAN or tape, you should not leave it up to chance. You should trust the real experts from ACE Data Recovery who can offer a wide range of data recovery options to rescue your irreplaceable files.
ACE Data Recovery has helped thousands of small and large businesses, corporations, and individual users recover their data from failed HDDs, SSDs, USB Flash drives, RAID arrays, camera memory cards, and tapes. ACE Data Recovery specialists will welcome the opportunity to help residents of Nebraska with their data recovery needs and guarantee fast proven results.
When your data is at risk, contact ACE Data Recovery support team and speak with an expert about your case.
Municipalities in State of Nebraska:
Omaha
Lincoln
Bellevue
Grand Island
Kearney
Fremont
Hastings
North Platte
Norfolk
Columbus
Papillion
La Vista
Scottsbluff
South Sioux City
Beatrice
Lexington
Alliance
Gering
Blair
York
McCook
Nebraska City
Ralston
Crete