Data Recovery Services in North Dakota - Hard Drives, SSD, RAID Recovery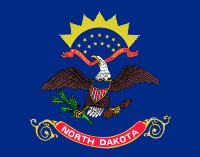 Have you somehow lost access to your valuable files or data and are looking for the data recovery service provider you can trust? Many residents of North Dakota prefer to deal with ACE Data Recovery team because they know that they choose reliability, security, and efficiency.
Regardless of the data recovery problem you're facing, ACEs are up for the challenge and can successfully retrieve intact files from failed hard drives, solid-state drives, all kinds of RAIDs, camera memory cards, USB Flash drives, and tapes. ACE Data Recovery has a nationwide reputation for industry leading results, a proven commitment to excellent customer service, and state-of-the-art facilities.
Dealing with ACE Data Recovery means getting luxury services for fair prices
ACE Data Recovery has been in business for over 35 years and has helped thousands of customers across the United States to recover irreplaceable data from failed hard disk drives, SSDs, RAID arrays, USB Flash drives, memory cards, and tapes. ACE Data Recovery is one of the very few companies that do all their recovery work in-house and never outsource. All data recovery procedures are performed in the proprietary labs with Class 100 clean rooms for HDD recovery. ACE Data Recovery engineers design and develop leading-edge software and hardware tools to solve difficult issues and create custom solutions for unusual cases.
Many computer users in North Dakota choose ACE Data Recovery because they know that ACEs succeed where other labs fail. Moreover, ACE Data Recovery experts will give you fast proven results at reasonable prices. The company offers competitive pricing for exceptional services and 'No data – No charge' guarantee.
What media would you like us to recover your data from?
Get the best data recovery services in North Dakota from ACE Data Recovery
If you have lost valuable data and need to recover it from failed HDDs, SSDs, memory cards, USB Flash drives, tapes, RAID, NAS, and SAN, ACEs can save it. No matter what the cause for data loss may be and regardless of the storage device manufacturer or model, ACE Data Recovery professionals can recover your important documents, photos and other files for you. ACEs are equipped to handle any data recovery process and will welcome the opportunity to help customers in North Dakota with their data recovery needs. Your important data is always in safe hands with ACEs.
Call ACE Data Recovery support line for a free consultation and learn more about a wide range of data recovery options that they offer.
Municipalities in State of North Dakota:
Fargo
Bismarck
Grand Forks
Minot
West Fargo
Williston
Dickinson
Mandan
Jamestown
Wahpeton
Devils Lake
Valley City
Minot AFB
Watford City
Grafton