Data Recovery Services in Mississippi - Hard Drives, SSD, RAID Recovery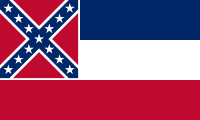 Have you somehow lost access to important documents, photos or other files? Regardless of how careful we are with our devices, all storage media will eventually fail and to recover your irreplaceable data back, you will need professional data recovery service provider that can conduct data recovery without damaging the storage device or data.
Many residents of Mississippi rely on experts from ACE Data Recovery when they need to recover their critical data from failed hard disk drives, SSDs, all kinds of RAIDs, USB Flash drives, camera memory cards, and tapes. By applying comprehensive, extensive experience and state-of-the-art tools and methods, ACE Data Recovery team has been providing cost-effective data recovery services and delivering fast results for more than 35 years and has gained market leadership in data recovery technologies.
Dealing with ACE Data Recovery means getting premium services for fair prices
ACE Data Recovery provides a wide range of data recovery services and successfully recovers intact files from failed hard drives, solid-state drives, RAID, NAS, SAN, USB Flash drives, memory cards, and tapes. ACE Data Recovery engineers are able to deal with all causes of data loss and can tailor data recovery process to fit the needs of each client from large corporations to local college students. ACEs understand that each customer's situation is unique so they develop customer-specific solutions and offer their customers the personalized experience and professional results.
All businesses and individual users in Mississippi can get a perfect solution for all their data recovery needs with ACE Data Recovery at competitive transparent prices and the company offers 'No data – No charge' guarantee. ACEs also guarantee comprehensive data verification process and quality control.
What media would you like us to recover your data from?
Data Recovery Services for the Mississippi Customers
ACE Data Recovery has four full-service labs with Class 100 clean rooms for HDD recovery. . ACEs continue to expand into areas where customers need their quick and efficient data recovery services. If you live in Mississippi and have lost your critical files and folders, ACE Data Recovery experienced engineers are always ready to help you get your valuable data back from failed HDDs, SSDs, USB Flash drives, RAID arrays, memory cards, and tapes.
You may only have one opportunity to successfully recover data from a failed storage device. If you need to recover your important data, call ACE Data Recovery support team for a free consultation and learn what they can offer you.
Municipalities in State of Mississippi:
Jackson
Gulfport
Southaven
Hattiesburg
Biloxi
Meridian
Tupelo
Olive Branch
Greenville
Horn Lake
Pearl
Madison
Starkville
Clinton
Columbus
Ridgeland
Brandon
Oxford
Vicksburg
Pascagoula
Laurel
Gautier
Ocean Springs
Clarksdale
Long Beach
Hernando
Natchez
Corinth
Greenwood
Canton