Data Recovery Services in Kentucky - Hard Drives, SSD, RAID Recovery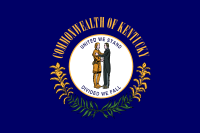 Sudden media issues resulted in a data loss can be frustrating for individual computer users and mean serious downtime for businesses. Making regular backups is a good way to ensure files safety for residents of Kentucky but, unfortunately, data loss is unpreventable in many cases, and there is no guarantee that your hard drive, SSD or RAID array won't fail in between backups leaving you with important information loss.
Data recovery is not a hopeless situation for computer users in Kentucky who prefer to take advantage of advanced data recovery solutions from ACE Data Recovery team when they need to recover irreplaceable files from failed hard disk drives, solid-state drives, RAID servers, SAN, NAS, USB Flash drives, memory cards, and tapes. No matter what the cause of the failure is, with ACEs, you are sure to get consistent and reliable results.
Premium data recovery services at fair prices for businesses and individuals in Kentucky
Having the most advanced facilities and experienced engineers that can develop highly specific methods and tools to recover data from every make and model of storage media, ACE Data Recovery team is the best choice to handle the most extreme situations of data loss with failed HDDs, SSDs, all kinds of RAIDs, USB Flash drives, camera memory cards, and tapes. Lots of businesses, organizations, and individuals in Kentucky choose to ship their failed media to ACE's labs because they know that the company's certified professionals are able to recover their data as fast as possible and succeed where other companies fail.
ACE Data Recovery has proprietary labs with Class 100 clean rooms for HDD recovery that are equipped to perform any data recovery process without outsourcing so the company guarantees comprehensive data verification process and quality control. ACE Data Recovery offers competitive transparent pricing that includes a free diagnostic evaluation and 'No data – No charge' guarantee.
What media would you like us to recover your data from?
Data Recovery Services for the Kentucky Customers
ACE Data Recovery engineers are armed with proprietary techniques, tools, and experience needed to recover your data. ACE Data Recovery has a nationwide reputation for industry leading results because they have helped thousands of individual users and businesses across the United States recover their critical data from failed hard drives, SSDs, RAID, SAN, and NAS, USB Flash drives, tapes, and memory cards. ACEs are ready to offer customers in Kentucky outstanding data recovery services to meet their needs and budget.
Have you somehow lost access to important files? Contact ACE Data Recovery support team and find out how ACEs can help you.
Municipalities in State of Kentucky:
Ashland
Berea
Bowling Green
Covington
Danville
Elizabethtown
Erlanger
Florence
Fort Thomas
Frankfort
Georgetown
Henderson
Hopkinsville
Independence
Jeffersontown
Lexington
Louisville
Madisonville
Murray
Newport
Nicholasville
Owensboro
Paducah
Radcliff
Richmond
Shelbyville
Shively
St. Matthews
Winchester