Data Recovery Services in Connecticut - Hard Drives, SSD, RAID Recovery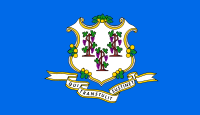 Data loss through a storage device failure is not only frustrating for any computer user but it can also result in the loss of businesses. Making regular backups is a good way out for residents of Connecticut but still, no one can guarantee that your hard drive or solid-state drive won't fail in between backups, leaving you without critical data.
Individual computer users and businesses in Connecticut prefer to take advantage of the premier data recovery solutions from ACE Data Recovery team when they need to recover irreplaceable files from failed hard disk drives, solid-state drives, tapes, USB Flash drives, camera memory cards, and RAID arrays. ACEs provide totally risk-free efficient data recovery services to the people and businesses in Connecticut and tailor the data recovery process to fit the needs of every client form global corporations to local college students.
Premium data recovery services at fair prices for businesses and individuals in Connecticut
Being a worldwide leader in providing data recovery services, ACE Data Recovery offers a wide range of data recovery options to meet all your data recovery needs. ACEs professionally recover data from hard drives, SSDs, tapes, USB Flash drives, and all kinds of RAIDs. ACE Data Recovery engineers are hired all around the world and are able to recover data from any type of media regardless of the cause of failure or the make and model of the drive. The company's recovery rate is one of the highest in the industry.
ACE Data Recovery has safe state-of-the-art recovery facilities with Class 100 clean rooms for successful HDD recovery and all data recovery procedures are done in the company's own laboratories. ACEs never outsource data recovery projects and that ensures a fast and safe recovery of your important files and makes services cost-effective. ACEs have competitive transparent pricing - 'No data - No charge' and guarantee comprehensive data verification process and quality control.
What media would you like us to recover your data from?
Data Recovery Services for the Connecticut Customers
If your precious data is at risk because of logical or physical failure of the storage device – HDD, SSD, USB Flash drive, tape, memory card, RAID, SAN, or NAS, there is a chance to recover your vital files if you deal with experienced professionals. ACE Data Recovery is ready to offer the customers in Connecticut the personalized experience and excellent results.
Experienced engineers from ACE Data Recovery will welcome the opportunity to help you with your data recovery needs. Contact ACE Data Recovery support team to find out how they can help.
Cities in State of Connecticut:
Bridgeport
New Haven
Hartford
Stamford
Waterbury
Norwalk
Danbury
New Britain
Bristol
Meriden
Milford
West Haven
Middletown
Norwich
Shelton
Torrington
New London
Ansonia
Derby
Groton