Data Recovery Services in Arkansas - Hard Drives, SSD, RAID Recovery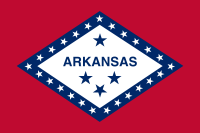 Deleted files and lost data can make anyone feel stressed but, unfortunately, data loss is often inevitable because sooner or later any storage device may fall victim to logical or physical failure. To recover your irreplaceable files from a hard disk drive, SSD, tape, memory card, USB Flash drive, RAID array, you need to contact a professional data recovery services provider you can rely on.
Lots of businesses and individuals in Arkansas choose ACE Data Recovery team when they need to recover their documents, photos, and videos from failed hard drives, solid-state drives, USB Flash drives, memory cards, and all kinds of RAIDs because ACEs have been providing efficient services for more than 35 years and have earned a perfect reputation among its customers for personalized experience and professional results.
Dealing with ACE Data Recovery means getting luxury services for fair prices
ACE Data Recovery team has partnered with the leading HDD and computer manufacturers such as Western Digital and Dell. ACEs use state-of-the-art recovery facilities with Class 100 clean rooms and leading-edge hardware and software tools to solve complicated issues and have developed techniques to effectively recover lost data from an extensive variety of digital media. ACE Data Recovery engineers succeed in retrieving files from failed HDDs, SSDs, USB Flash drives, memory cards, tapes, RAID, SAN, and NAS. When standard technologies fail, ACE Data Recovery professionals create custom recovery solutions so the company's recovery rate is one of the highest in the industry.
ACEs tailor the data recovery process to fit the needs of every customer and turn complex problems into simple solutions. It's vital that ACE Data Recovery offers quick and efficient services at reasonable prices and has transparent pricing policies that include free initial diagnostic, 'No data – No charge' guarantee, and the price quote that will never increase. ACEs keep their prices competitive because they never use third-party solutions. ACE Data Recovery professionals guarantee that data recovery is completed properly and in a timely fashion.
What media would you like us to recover your data from?
Data Recovery Services for the Arkansas Customers
ACE Data Recovery technicians have helped many computer users across the United States to recover their priceless files from all types of storage media such as HDDs, SSDs, USB Flash drives, tapes, memory cards, RAID, NAS, and SAN. They are ready to offer customers in Arkansas fast and reliable data recovery services to meet their needs and budget.
When your storage device fails, contact ACE Data Recovery support team to get a free consultation and find out how ACE Data Recovery experienced engineers can help you.
Cities in State of Arkansas:
Little Rock
Fort Smith
Fayetteville
Springdale
Jonesboro
Conway
Rogers
Pine Bluff
Bentonville
Hot Springs
Benton
Texarkana
Sherwood
Jacksonville
Russellville
Bella Vista
West Memphis
Paragould
Cabot
Searcy
Van Buren
El Dorado
Maumelle
Bryant
Blytheville
Forrest City
Siloam Springs
Harrison
Hot Springs Village
Mountain Home
Marion
Helena-West
Camden
Magnolia
Arkadelphia
Malvern
Batesville
Hope