Data Recovery Services in Alaska - Hard Drives, SSD, RAID Recovery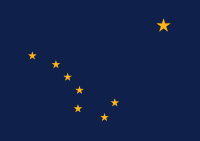 When your hard drive, solid-state drive, RAID, NAS, SAN, USB Flash drive or camera card crashes leaving you without access to your critical files, you need a data recovery service you can rely on. Many businesses and individual users in Alaska choose ACE Data Recovery team and ship their failed media to the company's labs to get a perfect solution for all their data recovery needs.
ACE Data Recovery has more than 35 years of experience in recovering data from failed hard drives, solid-state drives, RAID arrays, USB Flash drives, tapes, and memory cards for the company's clients and stays up to date with the most advanced software, tools, and technology, ensuring that your files are back in your hands as quickly as possible.
A-grade data recovery services at fair prices for businesses and individuals in Alaska
With a team of certified data recovery engineers hired from all around the world and many years of experience in the industry, ACE Data Recovery can recover data from any type of hard disk drives, SSDs, USB Flash drive, memory card or tape and all kinds of RAIDs regardless of the cause of the failure or the make and model of the storage device. The company has secure state-of-the-art facilities and proprietary labs with Class 100 clean rooms for HDD recovery so ACEs do their recovery work in-house and never outsource. They also guarantee comprehensive data verification process and quality control.
ACEs have a competitive pricing and 'No data – No charge' guarantee. To ensure that the company's customers get the most of their time and money, ACE Data Recovery offers free media evaluation to determine whether your data is recoverable. ACE Data Recovery professionals can give customers in Alaska fast, proven results at reasonable prices.
What media would you like us to recover your data from?
Data Recovery Services for the Alaska Customers
If your computer has crashed and you are unable to access your data, ACE Data Recovery has technology and expertise necessary to get your critical data back. ACE Data Recovery engineers have helped thousands of businesses and individuals across the United States recover their data and they are ready to offer a personalized experience and professional results to all customers in Alaska.
If you are having any data issues and need to recover your valuable files from a failed HDD, SSD, USB Flash drive, RAID, NAS, SAN, camera memory card or a tape, contact ACE Data Recovery support team as soon as possible to find out how we can help you.
Cities in State of Alaska:
Anchorage
Fairbanks
Juneau
Sitka
Ketchikan
Wasilla
Kenai
Kodiak
Bethel
Palmer
Homer
Unalaska
Utqiaġvik
Soldotna
Valdez
Nome
Kotzebue
Seward
Wrangell
Dillingham
Cordova
North Pole
Houston
Craig
Hooper Bay
Akutan