Toshiba Data Recovery - Hard Disk Drive Data Recovery
Toshiba Hard Drive Data Recovery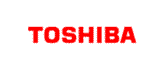 With more than 25 years involvement in hard drive data recovery , Data Recovery Services has knowledge and experience to restore your data from any
Toshiba
hard drives.
We collected huge library of Toshiba hard drives, firmware and system track from various models. Our dedicated
Toshiba
data recovery experts can provide data recovery on any size or model Toshiba hard drive, including those, but not limited to, listed below:
MK3253GSX MK3252GSX MK2546GSX MK2049GSY MK2051GSY MK2035GSS MK1637GSX MK1237GSX MK1234GSX MK1234GAX MK1034GSX MK1032GAX MK8037GSX MK8034GSX
MK8032GAX MK6037GSX MK6034GSX MK6034GAX MK4034GSX MK3029GACE MK1233GAS MK1031GAS MK8032GSX MK8026GAX MK8025GAS MK6026GAX MK6025GAS
MK4026GAX MK4025GAS MK4032GAX MK4036GAC MK4036GACE MK4032GSX MK3029GAC MK3021GAS MK2023GAS MK2553GSX MK2552GSX MK1646GSX MK1649GSY
MK1653GSX MK1652GSX MK1246GSX MK1249GSY MK1251GSY MK1253GSX MK1252GSX MK8046GSX  MK8049GSY  MK8051GSY  MK8053GSX  MK8052GSX  MK1651GSY
ACE Data Group hard drive recovery process meets manufacturer's requirements and will not void your original warranty.