Customer Testimonials about ACE Data Recovery
Customer Testimonials
The quality of our customer service and technical capabilities is where our success comes from. We make every effort to provide the best data recovery service available. Your opinion of our service matters.
We recover data for hundreds of customers each month. When the recovery is finished, we ask each of our customers what they think. Here are just a few examples of satisfied customers.

"… Data Recovery staff was able to recover illegal materials from physically damaged hard drives and present this evidence to my office."
- J. Brooke Donahue, Federal Bureau of Investigation

"We had a truly fabulous experience with your company in terms of processing our request in a very timely manner and great customer relations interaction, I just hope not to need your services ever again (mining drives for data) or at least in the near future but it is good to know that you exist."
-Gayla Lowman, Midwest Regional Medical Center

"My recent hard drive recovery was great. Y'all are always fast at getting them fixed and sent back to us."
-Courtney Maddux, Bell Helicopter

"As always our dealings with ACE Data Recovery have been exceptional. We receive great support in a timely fashion. Nothing more I can say!"
-Joe Bruno, Marine Corps Systems Command

"I have used Data Recovery Services twice in the past two years to recover data from crashed hard drives - once for a laptop that was dropped and once for an external drive that was the backup of that laptop that was dropped that itself was banged around and damaged. In both cases, Data Recovery Services representatives were quick to respond to my inquiries, provided timely analysis of the problems with detailed explanations I could understand, and were able to recover all of the lost data and return this to me in a very expedient manner."
-Quint Newcomer, PhD, University of Georgia

"We have now used your company twice for data recovery and both times I have been beyond satisfied! The addition of the online tracking system really kept me in tune of what was happening and when it was occurring. I have no complaints and feel Data Recovery Services does a fantastic job at data recovery. I would recommend ACE Data Recovery to anyone!
-Jeremy Walton, Allergan, Inc.

"THANKS! This is one of the reasons I love your company so much! Communication is excellent, timely and I always know I'm in good hands!"
-David Richardson, Oracle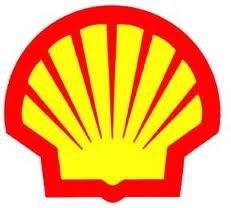 "I was very pleased with the outcome. I would estimate that 98%+ of the data from the damaged drive was recovered, it was more than I expected and a refreshing surprise."
-Kevin Woods, Shell Oil

"I had a very good experience with your company and all of my files were able to be recovered. Communication during the process was excellent and there was a very quick turnaround."
-Arwen Fitzpatrick, Sabre

"I facilitated the recovery of a laptop drive for one of our executives. Your company was very responsive."
-Gary D. Pool, BNSF Railway

"I didn't have to call for updates or status - your team called me each step along the way."
-Kimberly N. Ellison-Taylor, ORACLE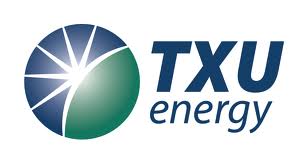 "… I would definitely use your service again should there be needed and I will gladly refer your company to anyone who may be in need of your expertise."
-Ricky Gibson, TXU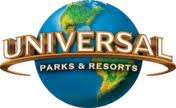 "...Patience of your staff with all my questions resulted in a successful and stress-free recovery of very important data."
- Scott Everhart, Universal Park & Resorts

"I found Data Recovery Services has a strong customer service orientation and a professional approach data recovery. Your timeliness of response, attention to detail, and focused performance was excellent. Results were the successful recovery of important information for Alcatel."
- Cal Mowrer, Alcatel-Lucent

"Thanks to your company and to your awesome techs as well! Your company not only provides a vital service to our department, but you do so with reasonable rates, quick and professional service, and courteous employees. It's been a pleasure to work with your company, and you can be assured that I will continue to call on Data Recovery Services exclusively for our future data recovery needs. All the best!"
- Frank Kachurak Pennsylvania State University

"On behalf of the University and the Department of Engineering, I would like to thank you for the data recovery services you provided to us. We found Data Recovery Services to have a strong customer service orientated and professional approach in providing its services. We would definitely use you again and would gladly refer your services to others."
- John W Gardiner, Auburn University
"We had a HD that was mechanically flawed and failed. ACE DATA recovered all of the data on the HD in a very workable time frame. The staff was also very professional and courteous which made the process seamless."
- Don J. Grand Prairie, TX
"Ace Data Recovery was able to recover over two years worth of family photos that we thought were gone forever. The drive was damaged well beyond what I thought was recoverable, but all of our pictures were recovered intact. Everyone I worked with was very professional throughout the process."
- Jason P. Western Springs, IL
"I highly recommend ACE as they were Very Helpful and informative about the process and pricing structure. I also like that if you are not ready to have it recovered they will hold your hard drive for you until you are ready."
- Vaughn V. McKinney, TX
"I had heart palpitations when my external Western Digital (WD) Passport hard drive for my Mac failed me after only 2 years. I called WD, they sent me (free of charge) a new USB 3.0 cable thinking this could be the culprit. For some people the cable is the issue. I plugged the new cable in and I still couldn't access or see the external hard drive on my desktop. As luck would have it . . . I had bigger issues that needed attention. So, I called WD again and they gave me a few names of reputable data recovery businesses in my area (DC) that may be able to help me out. I googled a few of the companies and read many company reviews. After my on-line search I called and talked to an ACE Data Recovery representative. They were very professional, explained the process and timeline. Once I signed off on their consent form and paid for their service I had a new external hard drive with my recovered data on it within a week. I now have a backup of all my restored files on a new hard drive that they provided me, as well as, transferring all those files onto my newly purchased external hard drive which gives me double the file security. I would highly recommend the ACE Data Recovery team."
- Maureen A. Elkton, MD
"Had a portable storage drive go bad and they did a great job recovering all my data. Very professional and reasonable price. Would definitely recommend to anyone."
- Tom D. Addison, TX
"Looks like ACE is getting rave reviews from all over. My 100% endorsement of their service in recovering the server boot drive and over 10 years of electronic file cabinet data for a large accounting firm just adds to their accolades. From the General Manager down all personnel were very professional and responsive."
- Rick K. Elmo, TX
"My solid state external drive died that contained not only back up information but all of the 2014 and 2015 files regarding my US Navy ship reunion organization. Other data that we did not have anywhere else pertained to my wife's consulting business. Ace Data Recovery was able to recover everything in a short time period. The staff was helpful and very knowledgeable. They did an excellent job and an efficient period. I would highly recommend Ace Data Recovery."
- Leslie A. Garland, TX
"Had two production hard drives die. Not a network engineer (Software) but as I understand it, the RAID configuration was only good if one died. So, we lost all the custom code (no backups, crazy) Sent it off to ACE to see if they could recover. Free estimate. They could, and it was well under what I estimated my team would take to re-code. In both time and energy. Would highly recommend! Great company!"
- Martin R. San Marcos, TX
"I was amazed by how quick they were able to complete our project. We mentioned we were a business and how time was crucial. They estimated the data recovery would take 5-7 days. We were ok with this since we figured we had no choice and would simply have to be patient. Within a day, they called and explained what happened to our hard drives and what the procedure would entail. Hours after we authorized them to proceed, we got a message that the service was completed! We were very pleasantly surprised. We already retrieved our data and that process went as smooth as we expected. The service was excellent, and the individuals we dealt with were very courteous, understanding and knowledgeable."
- Christian O. Melrose Park, IL
"Our jump drive with all our business figures (for the past 10 years) was physically broken to the point where our local computer guru could not recover the data. We drove it down to Dallas where Tatiana met us after hours. The customer service was awesome. The way they kept us updated was awesome, and most importantly, they recovered ALL the data, not just the files I listed for them as most important. I just cannot express how pleased I am with their services. Highly recommend."
- Katherine H. Oklahoma City, OK
"I lost all my data on my laptop and was very upset about it. Not sure who to trust with the recovery of my files I did research on the internet and found ACE Data Recovery. After speaking with a data recovery specialist on the phone and later in person I was impressed by the professionalism and became very optimistic that I made the right choice. It took a while to recover all of the 6 million objects in the file system, but they got it done! My laptop has all it's files back and is running like nothing ever happened. Igor was the specialist who worked with me. He did a wonderful job not making me feel like a computer illiterate. He took a lot of time explaining everything to me and he helped me transfer the recovered data back to my laptop. It is always a misfortune to loose data, but if you ever find yourself in that situation I can highly recommend ACE Data Recovery!"
- Beatrix K. Flower Mound, TX
"Just because you have a fried circuit board on your hard drive, it does not mean that the data is lost. I was referred to Ace Data Recovery by an electronics store that could not recover the data, Ace was very professional, pleasant and efficient. They recovered all data and I would go back to them in a heartbeat if I have another drive go out."
- Judy T. Wylie, TX
"I had a problem with my hard drive and all data with pictures, emails, accounts and etc. just completely lost. My friend recommended using some data recovery company and I used the cheapest one (I compared prices by calling 4 different companies). I still sorry that I didn't use Data Recovery services upfront. I lost 2 weeks of time and almost lost hope to get the data back because the first company said it's impossible to recovery at all. Then I decided to try DRS because they doesn't charge diagnostic fee. Amazing, in 3 days I got all my data on brand new hard drive! There are some pros and cons:
[-] Location is pretty far from my place
[-] Cost is about 20% higher than I was promised in first company
[+] Nice, friendly, professional customer service
[+] The have short turn around time and as I see they can do more than other companies
[+] I got discount after price negotiating :-)
Will recommend !"
- Alex O. Frisco, TX