July 2015 Official Newsletter for our Premier Partners
July 2015 Official Newsletter for our Premier Partners
Dell Partners with ACE Data Recovery at INTERFACE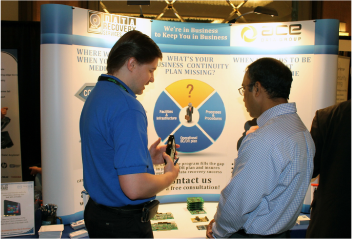 ACE Data Recovery participated in the INTERFACE Dallas conference, one of the leading technology symposiums in the US. INTERFACE is an series of educational conferences focused on information security, business continuity planning and communications. The conference is held in 13 major cities across the United States. ACE Data Recovery joined the event this year as a data recovery industry leader with an unsurpassed success rate and developer of cutting edge hardware and software. It is that custom designed hardware and software that allows them to retrieve more critical data than any other data recovery company.
As a Dell Services Partner, the company shared a booth with Dell and another top Partner, AvTek Solutions. ACE Data Recovery educated attendees on the intricacies of hard drive recovery, SSD recovery, RAID recovery, and tape data retrieval. They used case studies and best practice examples to educate and inspire INTERFACE visitors who were very interested in learning more about data recovery.

Major Auto Part Maker Saved From Potential Disaster
A top supplier of automotive parts to the worlds most prestigious vehicle manufacturers cannot afford to lose their operational data. So when one such company suffered a loss to business critical databases in one of its largest North American production facilities, it could have been disastrous. Two of the three RAID volumes in the array were offline and could not be seen by the Windows 2003 Server. One of those volumes contained valuable SQL databases. Despite extensive recovery efforts they could not get the volumes to come back online.
Fortunately one of their IT specialists was familiar with the expertise and professionalism of ACE Data Recovery and wasted no time getting them involved. The facility was down in Mexico and being managed remotely, so the System Admin had the 14 active drives containing the data from their DELL EMC AX100 SAN shipped to the ACE DRS Headquarters in Dallas.
RAID manufacturers set up the internal controls of their arrays in different configurations. Since the RAID configuration is usually proprietary, it is almost never disclosed to or shared with data recovery companies. That's why RAID data recovery engineers must have years of experience and be able to write recovery programs for each separate RAID data recovery operation. With over 30 years of recovery experience and extensive RAID expertise, ACE Data Recovery was the best company to handle this challenging configuration.
The first step in the data recovery process is to get the RAID drives images copied on to a server or other hard drive so that the data set can be re-assembled. Beyond the usual complexity of RAID recovery, the unique data structure of this particular AX100 array added another layer of complexity to the imaging process. The typical sector size of a hard drive is 512 bytes. On this model, the sectors were 520 bytes. In this situation most data recovery companies would have to spend an extensive period of time just to reconfigure and manually piece back together 520 byte sectors. Since ACE DRS had already developed in-house proprietary software to handle this, they were quickly able to merge the data into volumes.
It is this type of custom designed and built hardware and software that separates ACE Data Recovery from all others. In fact, one of the most extensive parts of ACE DRS's R&D development cycle is dedicated to fine-tuning the software and hardware tools specifically for their diverse engineering teams. ACE DRS successfully imaged all 14 drives and reconstructed all three volumes, two of which required custom handling because of file system corruption.
What Every IT Organization Should Know About Computer Forensics
In this article we will discuss pertinent details of computer forensics that every IT organization should be aware of. This is not meant to be an exhaustive study on computer forensics, but simply a first attempt at educating IT professionals on the basics and to emphasize the need to work with certified forensic examiners. If you want to explore this subject in more detail feel free to contact me at the email listed at the end of the article. One major caveat: the computer forensic methods mentioned in this article refer in large part to HDD and not SSD drives. SSD drives employ a completely different way of storing information internally, which makes it much easier to destroy information and much more difficult to recover it.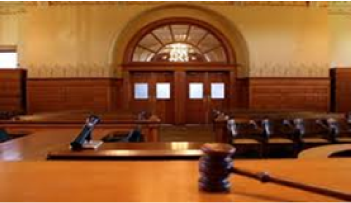 Why Computer Forensics?
When I began my career in the computer industry over 30 years ago, most vital corporate information was stored on mainframes. In today's BYOD world corporate information can be stored on a large variety of devices. Many companies are just now creating policies regarding BYOD. The problem is that corporate data is no longer restricted to internal corporate machines. End users typically have documents, emails, presentations, and other types of data on their portable devices. This brings us to one of the main reasons to understand computer forensics: risk management. What risks are corporations facing?
Here is a short list of typical cases we have handled over the years:
Copyright infringement
Industrial espionage
Money laundering
Sexual harassment
Theft of intellectual property
Unauthorized access to confidential information
Intentional destruction of information
Fraud
Illegal duplication of software
The list goes on and on. The legal costs associated with these types of cases can be staggering. IT departments have to ensure they minimize any risks associated with searching for and retrieving data for evidentiary purposes. Using certified forensic professionals is the only way to safeguard your legal options. They can also uncover computer and network vulnerabilities you may be unaware of. One recent case involved an employee that was copying confidential documents from their work computer to their Xbox game system! Sometimes a forensic examiner can simply confirm or dispel an incident has actually occurred.
What is computer forensics?
The U.S. Department of Justice defines computer forensics as "the use of scientifically derived and proven methods toward the preservation, collection, validation, identification, analysis, interpretation, documentation and presentation of digital evidence derived from digital sources for the purpose of facilitating or furthering the reconstruction of events". Basically, computer forensics is the expert acquisition, interpretation, and presentation of data from a computing device in a way that is suitable to use as evidence in a court of law. I want to emphasize the word "expert". This is not something that should be handled by your IT staff, unless they have been specifically trained and certified in computer forensics.
Expansion of Houston Facilities-UPDATE
In our last newsletter we notified you that we were going to move to new offices in the same building in Houston. However, we did not know the exact suite number at press time.
Now that we have officially moved into the new office we can let you all know that the new office address is 1445 North Loop West Freeway, Suite 470, Houston, TX 77008. The expanded full service data recovery facility will allow ACE Data Recovery to better serve corporations, partners, SMBs, and individuals in the Houston metroplex.
The company first opened operations in the 4th largest city in America over 10 years ago and has worked with over 800 companies since then.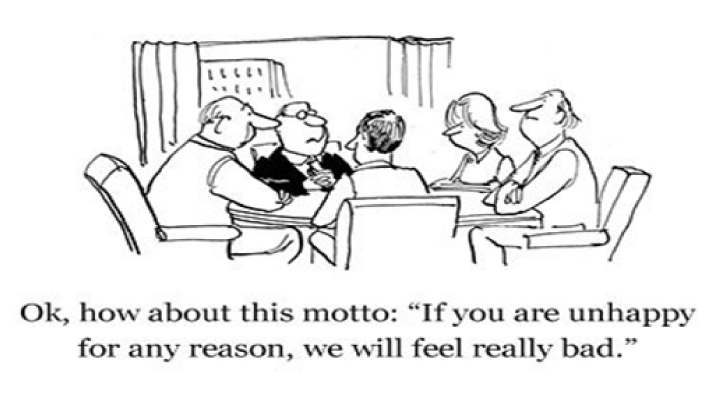 Get the service you deserve! Call ACE Data Recovery today at 877-304-7189.
We will exceed your expectations!
We're in Business to Keep You in Business