April 2015 Official Newsletter for our Premier Partners
April 2015 Official Newsletter for our Premier Partners
Charles Walker: I Love Being a Part of Our Team
It is always interesting to speak with top officers in an organization, especially a CEO. The CEO of Data Recovery Services, Charles Walker, is an experienced leader and entrepreneur, and like most of our partners, has exceptional interpersonal skills.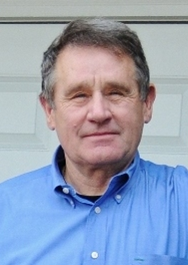 Charlie, how long have you worked in "Data Recovery Services"?
After 30 years as an active duty US Army officer, I worked for many IT companies and finally joined Data Recovery Services in May 2003. With the understanding of the specific of the IT industry, I had necessary experience to implement best business practices ensuring the company's marketing and selling processes were efficient and effective.
Do you love your job? Why?
Outside of my family, Data Recovery Services is the most important part of my life. The opportunity to work with a group of professionals with different nationality backgrounds and to form a team that succeeds in the business environment makes me happy. It is an amazing story that for over 30 years we have provided services to our customers and jobs for employees.  Additionally, our production numbers validate that we are the industry leader in data recovery and that we offer the best value to our customers. Our goal is to exceed customers' expectations on recovering their data. I love being a part of this team.
Who are the engineers who work for your company on the recovery projects?
Our engineers are from the United States, Russia, Ukraine, and Belarus, and almost all of them have master degrees in computer science and are considered by the industry to be brilliant software and hardware developers. In fact, all software and hardware that we utilize in our recovery processes are developed in-house, and we do not outsource any jobs to third parties.
What is the main difference between your company and other data recovery companies?
I am sure the abilities and capabilities of our engineers are unique and unmatched. We have had zero turnover rate in our engineering team for many years. Our engineers create exclusive recovery tools to provide advanced data recovery solutions to our clients. The employees of all departments know that customer satisfaction is critical for the continued success of our company. For that reason, clients pay for the successful recoveries only, and we constantly strive to complete recovery projects faster and to decrease the cost of recoveries. Employees of Data Recovery Services are the best and the most professional individuals that I have ever been associated with.
If you didn't work for this company, what would you do?
I would be in a management position that leverages my leadership style. I enjoy providing the purpose, direction, and motivation to employees and building a team that is successful and exceeds established standards.
The Latest Interesting Recovery Case:
When It Needs To Be Done ASAP
On Christmas morning, as everyone was celebrating the holidays, our manager from the Production department got a call from a frustrated client. He needed an emergency recovery service to get extremely critical data from a failed hard drive.
This hard drive had software, data, and settings for an industrial robot with a unique configuration. The robot was a part of their manufacturing process, so the client needed to get data as soon as possible. He required an entire byte-to-byte copy of the drive because even one corrupted byte could make the robot unusable.
Our engineers quickly responded and, in 30 minutes, arrived to the office to prepare the recovery environment for the case. Upon receipt of the hard drive, they began the diagnostic process. The recovery process was complicated because the hard drive had suffered mechanical media damage that destroyed the original head rack assembly. Since Data Recovery Services has a huge stock of parts, two hard drives of the same model were quickly identified. After the initial replacement of the head rack assembly, engineers recovered 90% of the data. Using a second set of parts, the engineers recovered even more data, but some sectors were still unreadable.
In most cases, several unreadable sectors are not a problem because they can be in the unused space of a disk or belong to the recreatable data such as system files. However, in this instance, all bytes had to be recovered, so our engineers used a SDeBiV (Statistical Determination of Bit Value) technology finally recovering all the data.
The engineers worked without breaks, and it took 28 hours to complete the recovery project. The recovered data was placed on the hard drive matching the original, and the client could easily implement it into the robot. With production restored, our client remarked that the recovered data was his personal Christmas miracle. He got all the data, and everything was done in a short period of time during the holiday. Engineers of Data Recovery Services were proud to be a part of this miracle.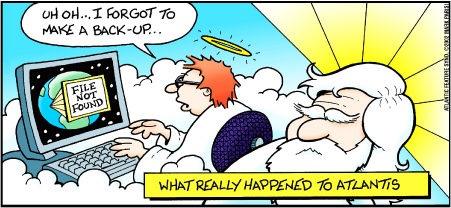 Emergency Service Frequently Asked Questions
Q: What is the emergency recovery service?
A: Emergency service is a recovery service conducted after normal business hours in the timeliest manner possible. The service is available 24/7/365 when a client's data needs to be recovered "right now".
Q: Who are the clients who order the emergency service?
A: Usually the emergency service is ordered by businesses. Since businesses need their professional data to make money, they are ready to pay for the emergency service to get it back ASAP. We can handle any kind of data loss and are always ready to help to get the business up and running again. Sometimes the impact of a data loss is so significant for a client that they are pleased to learn of our emergency service and gladly pay extra for the timeliest recovery of their priceless data.
Q: What is the cost of the expedited recovery?
A: Data Recovery Services charges a non-refundable expedited diagnostic fee (starts at $269) and a critical response scheduling fee of $900 per engineer. When the diagnostic process is completed and a given quote is approved, our engineers work without interruption until the recovery is done and the data is retrieved.
Q: How can a client order expedited service by Data Recovery Services?
A: A client simply has to call us at 214-924-6291 and to bring or ship the storage media to our office. Our highly experienced and expert data recovery engineers will take care of the rest and do everything possible to recover the client's vital data in a cost-effective manner and within an emergency time frame.