Western Digital to end cloud support for some hard drives in January 2022
December, 2021
Western Digital to end cloud support for some hard drives in January 2022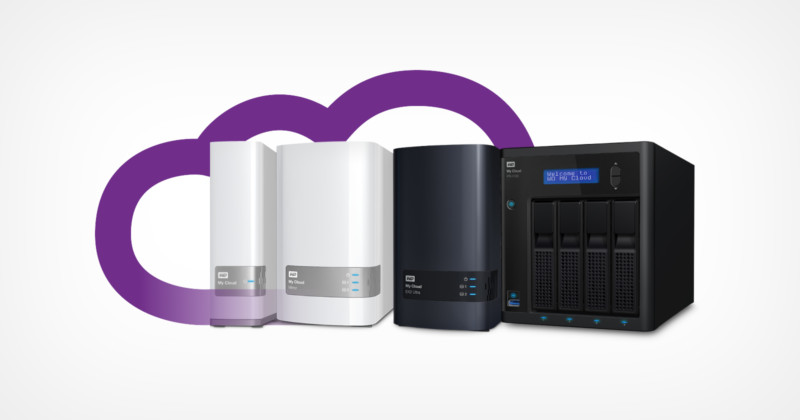 Western Digital has announced that it is ending support for prior generations of My Cloud OS, including My Cloud OS 2 and 3. This means that affected devices will no longer be accessible remotely, and will only be able to transfer data locally.
Devices running My Cloud OS 5 will no longer support prior generations of the software after 15 January 2022, cutting off cloud access, security updates and technical support. Devices running anything other than My Cloud OS 5 will no longer be supported after 15 April 2022.
Western Digital has suggested that as security standards evolve, it is necessary to end support for the outdated generations of its cloud-based storage services. This means that critical security updates will only be available to My Cloud OS 5-compatible devices.
As to the My Cloud OS 5 software, it will be supported at least until the end of 2026. At that point, if support isn't extended, the device will enter the "End of Support" phase in Western Digital's product lifecycle support policy, and updates and cloud services will be discontinued.
This change will affect numerous products running older versions of the software. The full list of affected devices can be found on the company's website and includes the following hard drives:
My Cloud PR2100
My Cloud PR4100
My Cloud EX2 Ultra
My Cloud EX4100
My Cloud EX2100
My Cloud DL2100
My Cloud DL4100
My Cloud Mirror Gen2
WD Cloud
My Cloud Mirror
My Cloud EX2
My Cloud EX4
Western Digital advises that customers owning affected NAS devices should take action as soon as possible to ensure that their content is protected and stored safely. It is recommended that users back up their old devices, disconnect them from any internet supply, and protect their device with a strong and unique password.
Western Digital offers reliable HDDs that are protected by the company's warranty, but unfortunately, about 2 percent of hard drives fail each year, that can result in critical files inaccessibility. Then their owners will need to contact a professional data recovery services provider to get their irreplaceable data back. ACE Data Recovery can successfully recover data from hard drives of all makes and models, including those manufactured by Western Digital. ACEs will gladly help the owners of WD HDDs with their data recovery needs.