Western Digital Produced More than a Millionth EAMR HDD, Starts Sales of 20TB HDDs
November, 2020
Western Digital Produced More than a Millionth EAMR HDD, Starts Sales of 20TB HDDs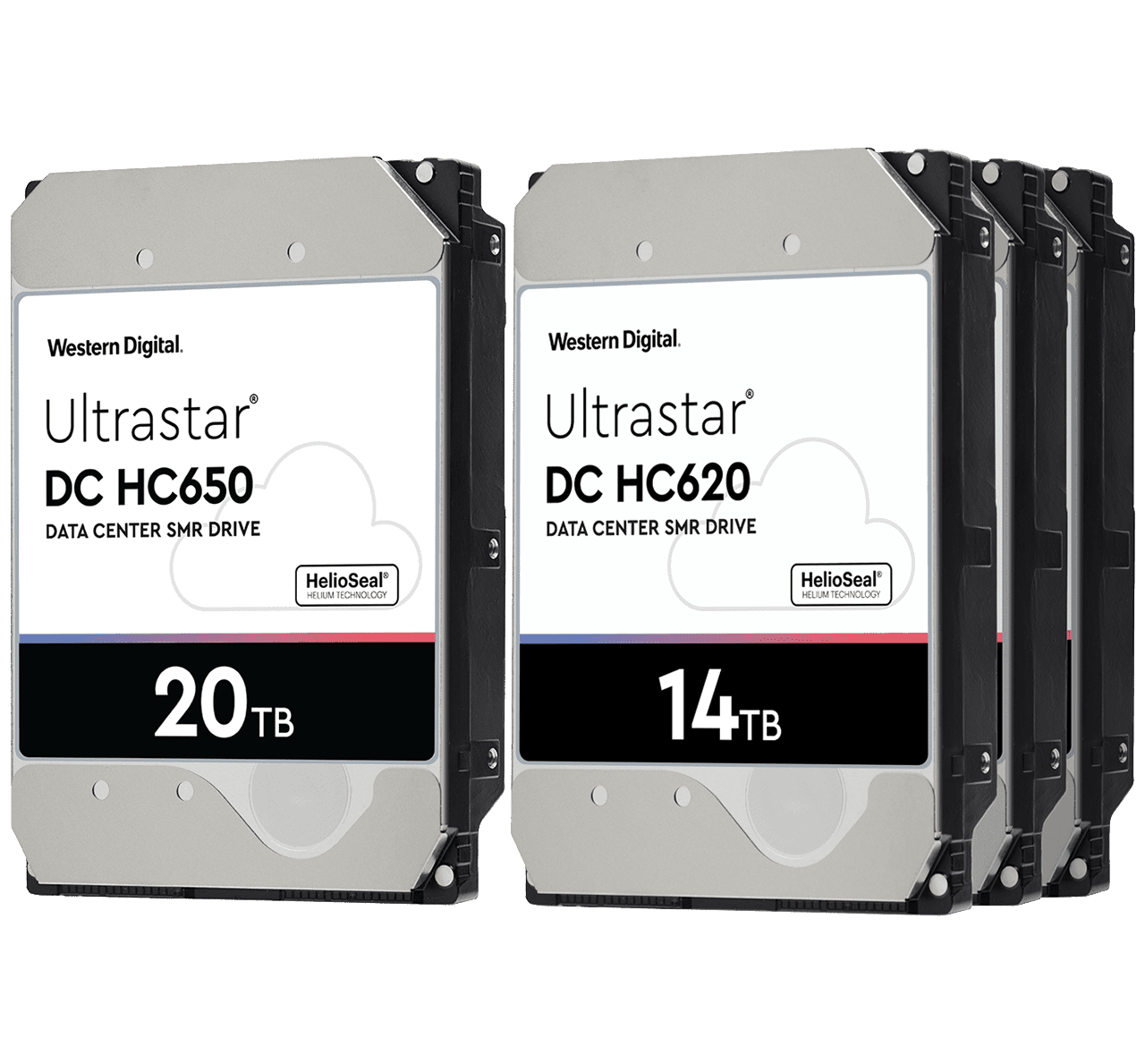 Western Digital is ahead of the industry with its hard drives that are based on energy-assisted magnetic recording (EAMR) technology. The company started commercial shipments of such HDDs back in July 2020. By now, Western Digital has manufactured over one million of its 16 TB, 18 TB, and 20 TB EAMR HDDs. Besides, WD 20 TB HDD had passed qualifications by one of its customers, and the company has already started its commercial shipments.
Now, Western Digital's EAMR lineup consists of HDDs of 3 capacities. 16 TB and 18 TB drives use conventional magnetic recording (CMR) and are aimed at a wide range of applications. And the Ultrastar DC HC650 20 TB HDD is based on shingled magnetic recording (SMR) and is designed for hyperscale applications tailored for sequential writes.
All these HDDs are based on the 6th generation HelioSeal platform that features a nine-platter design, a 7200 RPM top and bottom attached motor, and triple-stage actuators. All of Western Digital's EAMR HDDs are designed for multi-drive environments. As a result, they have different enhancements to improve their reliability and guarantee consistent performance, for example top and bottom attached disk clamps, RVFF sensors, and humidity sensors. The HDD drives also feature a 2.5-million MTBF and are covered by a five-year limited warranty.
According to the company, the pace of its EAMR platform exceeded that of its previous-generation platforms. Many customers were eager to qualify the company's latest 16 TB and 18 TB HDDs for data centers, desktops, enterprises, NAS, and surveillance systems as soon as they were released. So, the company has completed nearly 100 qualifications and has additional 125 qualifications in process.
It will take some time to sell millions of Western Digital latest HDDs because qualification of CMR drives takes months to complete. But the company had already started revenue shipments of the industry's highest-capacity hard drives the Ultrastar DC HC650 20 TB after they had successfully passed qualifications at Dropbox. Dropbox has been one of the primary adopters of SMR and is the first to use the Ultrastar DC HC650 20 TB HDDs.
The new Western Digital 20TB EAMR HDDs make a good solution for cloud, large enterprise customers and other data center architects looking for the highest capacity with low power for designing more efficient infrastructures. But, unfortunately, they may fail just like any other HDDs, and that may cause data loss and result in downtime for businesses. If that happens the users of Western Digital 20TB EAMR HDDs will need a professional data recovery services provider to get their valuable data back. ACE Data Recovery engineers have a huge experience in recovering data from all types of HDDs and are ready to help the Western Digital 20TB EAMR HDD owners with their data recovery needs.