WD Black SN750 NVMe SSD: Everything you need to know
January, 2020
WD Black SN750 NVMe SSD: Everything you need to know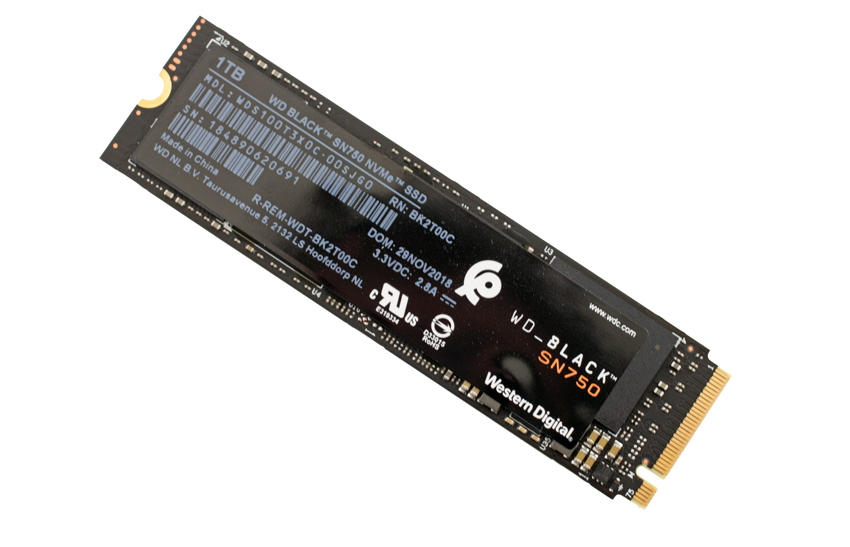 WD Black SN750 is the company's latest SSD lineup which is focused primarily on gaming. The drive is also targeted at creative professionals and makes a good choice for high performance PCs and laptops. The Black SN750 uses the same hardware as the previous model and comes with the same endurance ratings but it has an updated firmware that boosts performance. The drive also includes an updated SSD dashboard, a 2TB option, and a model with a sleek heatsink which make it a solid choice if you're willing to pay a few dollars more.
The biggest change when it comes to this WD SSD is the addition of the new NVMe protocol. Now, NVMe is optimized specifically to handle high bandwidth transfer speeds. The WD Black SN750 delivers peak speeds of up to 3,470/3,000MB/s read/write for improved load times as well as better thermal and power efficiency. The drive is available in 250GB, 500GB, 1TB, and 2TB capacities without heatsink and in capacities ranging from 500GB to 2TB with heatsink.
Western Digital has made a few changes to the WD Black to make it more gamer-oriented. The product packaging and labeling has been restyled, and all but the smallest model are available in versions with a custom aluminum heatsink from EKWB. The heatsink model intensifies PC design and helps maintain optimal levels of performance with passive cooling features. The exclusive WD Black SSD Dashboard gives users the ability to improve performance by enabling the gaming mode feature which disables the low power mode function on the SSD.
According to Western Digital, the WD Black SN750 NVMe SSDs deliver top tier performance for gaming and hardware enthusiasts looking to upgrade their gaming or custom PC. But unfortunately, like all solid-state drives, they have a limited number of write cycles and will eventually wear out and may fall victim to logical and physical failures. Then critical users' files will become inaccessible and to get their irreplaceable data back, the proud owners of WD Black SN750 SSDs will need to contact a professional data recovery services provider. ACE Data Recovery team has an extensive experience in recovering data from SSDs of all makes and models and can boast of one of the highest success rates in the industry. ACEs are ready to help the WD Black SN750 SSD owners with their data recovery needs.