Toshiba's HDD Tech Roadmap includes SMR, MAMR, TDMR, and HAMR
April, 2019
Toshiba's HDD Tech Roadmap includes SMR, MAMR, TDMR, and HAMR
Recently, Toshiba has outlined its HDD roadmap and confirmed the company' will be relying on the mix of hard drive technologies in order to keep increasing hard drive capacities and supply the market. Along with current-generation two-dimensional magnetic recording (TDMR) and shingled magnetic recording (SMR) technologies, the company will also be tapping both microwave assisted magnetic recording (NAMR) as well as heat-assisted magnetic recording (HAMR) for future drives. Already gearing up to ship its first 16 TB TDRM drives, Toshiba's short-term development plans call for it to adopt SRM as well as MAMR. Meanwhile in the longer-term, HAMR will be introduced for further capacity increases.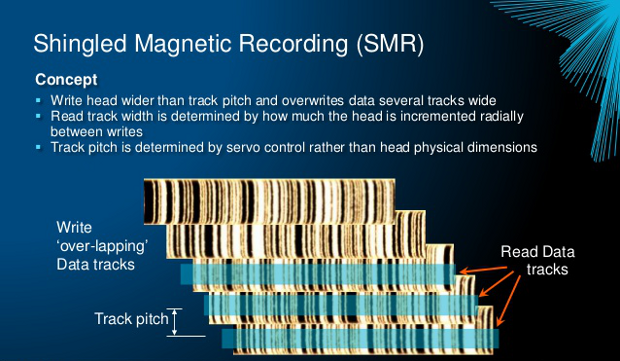 Toshiba has confirmed their plans to use MAMR but the company also noted that some of its high-capacity MAMR hard drives will use shingling as well. Scott Wright, director of HDD marketing at Toshiba America Electronic Components, said that MAMR will be used to "advance the capacity of both CMR (discrete track) recording and to SMR (shingled track) recording."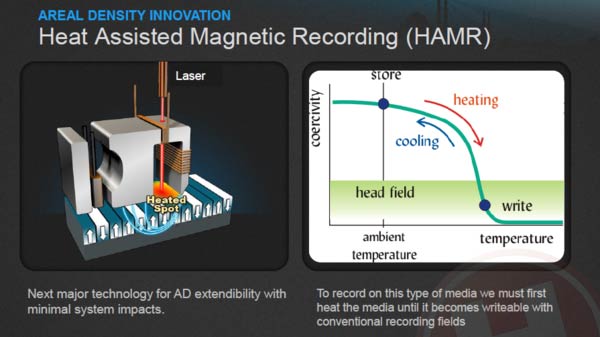 Overall, it is not a secret that for years now Toshiba has been working on hard drives featuring SMR technology. However unlike its competitors, the company has yet to introduce any commercial SMR hard drives, so these new MAMR + SMR drives would be the first commercial SMR deployment for the company. SMR of course brings some new performance trade-offs due to the read-modify-write cycle introduced by shingled tracks, but it still makes a great deal of sense for high-capacity HDDs since it allows drive vendors to increase their capacities without switching to a new type of media.
Volume production of the MAMR disks is expected in 2020. HAMR is still a bit further out as that technique requires different platter technology. Toshiba added that "in theory, MAMR does not advance long-term areal density gain as far as what may be achievable with HAMR. MAMR is certainly the next step; HAMR is very likely an eventual future step up the AD (areal density) ladder."
The new Toshiba HDDs based on TDMR, SRM, MAMR, and HAMR will feature high-capacities and improved performance but since they contain moving parts, they may fall victim to physical failures that may result in critical data inaccessibility. To get their valuable data back, the owners of Toshiba's TDMR, SMR, MAMR, and HAMR HDDs will need to contact a reliable data recovery services provider. ACE Data Recovery team can successfully recover data from any type of storage media, including failed hard drives. ACEs have helped thousands of individuals and businesses and will welcome the opportunity to help the Toshiba HDD owners with their data recovery needs.