TerraMaster Releases New TerraMaster U8-111 8-Bay Rackmount NAS Business
September, 2022
TerraMaster Releases New TerraMaster U8-111 8-Bay Rackmount NAS Business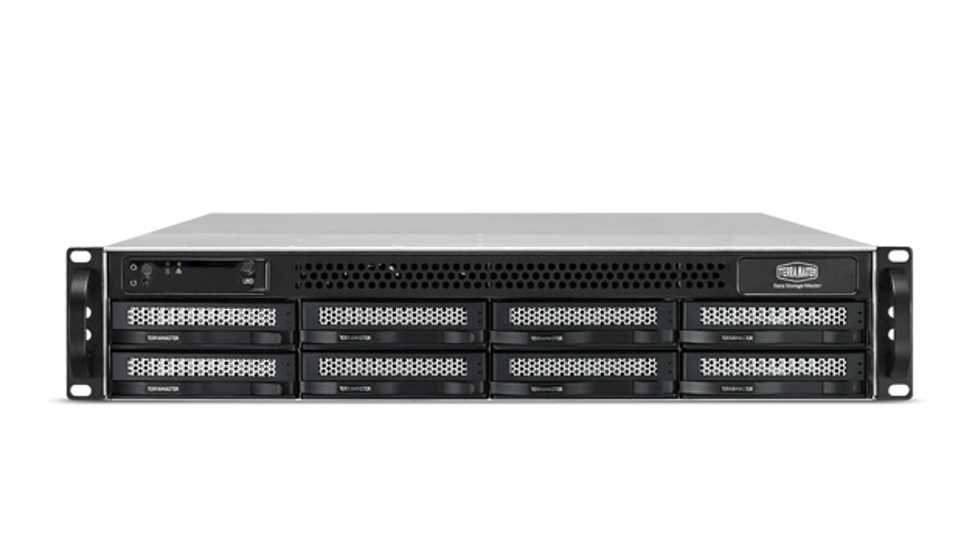 Chinese company TerraMaster offers an impressive range of NAS storage appliances, all with a sharp focus on value. The TerraMaster U8-111 NAS is a prime example. The U8-111 NAS is designed for professional content creators such as video editors and animators that handle large data wherein speed and bandwidth greatly affect productivity. This 2U rack appliance teams up eight hot-swap LFF/SFF SATA hard drive bays with dual gigabit plus a high-speed 10GbE copper port and comes at a competitive price.
The TerraMaster U8-111 NAS is powered by a 1.5GHz quad-core Intel Celeron J3455 CPU. The base 4GB of embedded DDR3L memory can be doubled, but it's not very easy as the motherboard must be removed to access the spare SODIMM slot underneath. Two USB 3 ports are for connecting external storage devices, but further expansion is limited by the lack of PCIe slots.
The U8-111 NAS features an enterprise version of the TOS 4.2 system which provides access to numerous apps and functions for easy user account and storage space management. The Centralized Backup app secures Windows desktops and servers running a local client downloadable from the appliance, file servers using SMB or Rsync and Windows Server Hyper-V VMs recovery, although for the latter each VM requires its own backup job. There is also backup app that supports Apple's Time Machine and secures appliance data to remote Rsync servers, while cloud sync apps extend to Amazon S3, Dropbox, OneDrive, Box, and Google Drive. The TerraMaster U8-111 NAS supports virtual disks via ISCSI.
The TerraMaster U8-111 NAS supports a variety of RAID modes recovery, including RAID 0, RAID 1, RAID 5, RAID 6, JBOD, but unfortunately, even the best-configured RAID system can fail due to multiple drive failure or human error and can cause data loss. Then the owners of the TerraMaster U8-111 NAS will need to contact a professional data recovery services provider to get their critical data back.
ACE Data Recovery has a dedicated team of RAID data recovery engineers who are trained to handle all of the current RAID hardware platforms, SAN, and NAS appliances commonly used in the market today. ACEs have extensive experience in recovery from failed NAS and are ready to help the TerraMaster U8-111 NAS data recovery needs.