The New TerraMaster T9-423 9-Bay NAS
March, 2022
The New TerraMaster T9-423 9-Bay NAS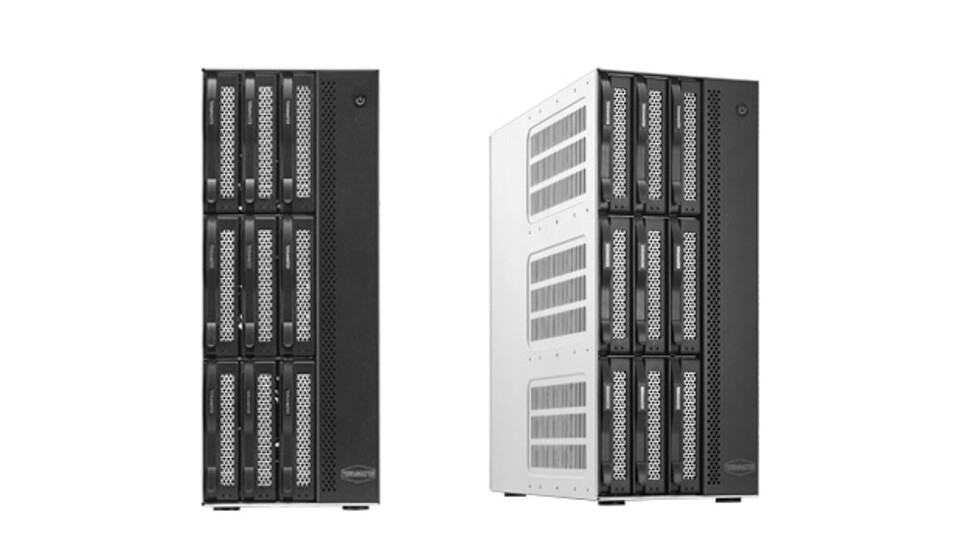 TerraMaster introduces a new 9-bay NAS aimed at small and medium-sized businesses that need high-performance storage solutions. The TerraMaster T9-423 NAS is good for enterprise applications, such as file storage servers, mail servers, web servers, FTP servers, virtual machine hosts, CRM systems, and other enterprise-level applications. It is designed to provide excellent storage and easy user management for businesses with backup and recovery solutions.
The new TerraMaster NAS is powered by a quad-core 2.0GHz (2.9GHz boost) Intel Celeron N5105/N5095 processor and has two 2.5GbE ports with support for Link Aggregation, delivering speeds of up to 283 MB/s. The TerraMaster T9-423 9-Bay NAS is integrated with a GPU graphics card, AES NI hardware encryption, and equipped with 8 GB DDR4 dual-channel memory, which is expandable up to 32 GB. The T9-423 NAS supports rich RAID types, which can be selected based on users' data access and RAID data protection level requirements.
Link Aggregation provides a network bandwidth of up to 5 Gb, so the T9-423 NAS can deal with high-load workflow and supports multi-user and high-concurrent file access. Furthermore, the TerraMaster T9-423 9-Bay NAS has M.2 slot for NVMe SSD for SSD cache acceleration. It can also support an optional expansion card to support upgrades like 10 GbE NICs or additional M.2 NVMe slots.
The TerraMaster T9-423 NAS has a compact design that allows users to save space and has the flexibility to be placed vertically or horizontally. Additionally, the NAS has three silent fans that help keep the storage disks cool and working in optimum performance. TerraMaster claims the T9-423 NAS operates silently even when working at full-load.
The new TerraMaster T9-423 9-bay NAS is a good option for small and medium-sized businesses' data management, but it may also fall victim to logical and physical NAS failures just like any other type of storage media. If that happens, business owners will need to contact a professional data recovery services provider to get their critical data back. ACE Data Recovery team has been providing data recovery services for more than 35 years and has extensive experience in recovering data from storage devices of all makes and models. ACEs are ready to help the new TerraMaster T9-423 9-Bay NAS data recovery needs.