TerraMaster Releases New 8-Bay Rackmount U8 NAS Series for Business
November, 2021
TerraMaster Releases New 8-Bay Rackmount U8 NAS Series for Business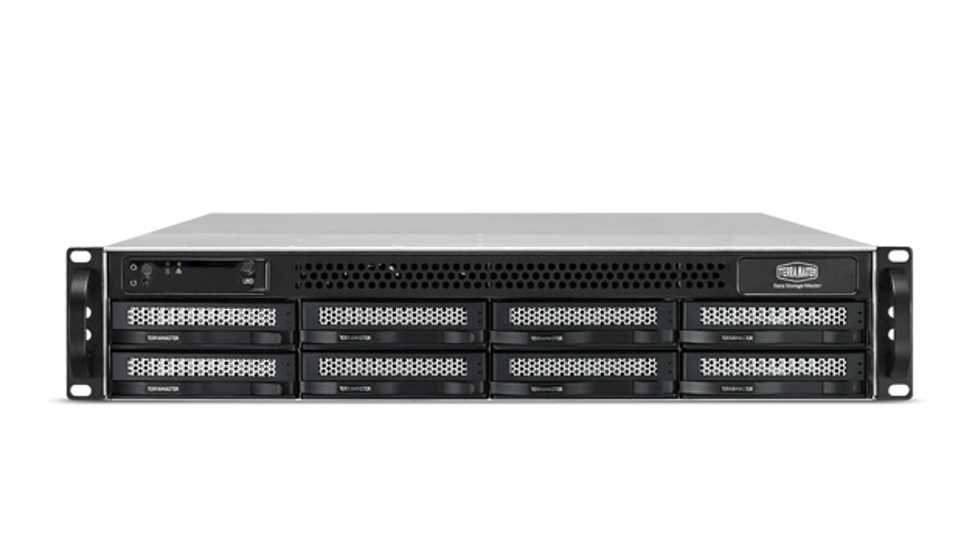 The TerraMaster U8 NAS presented its line-up of 8-bay storage servers that are designed to meet the needs of modern businesses. TerraMaster's Rackmount NAS Series is equipped with the up-to-date technologies and advanced securities to deliver efficient performance while keeping data safe, making it ideal for business and government use.
The TerraMaster 8-Bay Rackmount NAS Series can support up to 1000 user accounts with RBAC rights management and Windows ACL. This makes it easy to use and access rights management. The 8-Bay Rackmount NAS Series can support 2.5" and 3.5" drives and comes equipped with four RJ-45 1 GbE LAN ports. All models also feature one PCIe 3.0 X16 slot and two PCIe 3.0 x8 slots offering expansion flexibility for 10GbE NIC cards or dedicated RAID cards.
The TerraMaster 8-bay Rackmount NAS Series comes with Intel's "quad-core processors (up to the enterprise-class Intel Xeon E-2224), which makes it possible for the server series to run 24 hours a day and 7 days a week. It is a much more reliable solution for businesses compared to TerraMaster's comparable consumer line. There is also 8 GBs of DDR4 memory that can be expanded up to 64 GB (4x16 GB). It supports ECC (Error Code Correction) memory that ensures high security and stability, making it a good solution for critical for databases.
There are three models in the new NAS series. The TerraMaster U8-322-9100 NAS delivers a cost-effective data storage solution for various business and government storage needs. The TerraMaster U8-522-9400 NAS features Intel Core i5 processor and is good for growing businesses. The TerraMaster U8-722-2224 NAS comes with an Intel Xeon processor and is good for businesses with demanding storage needs. All of the models are highly scalable.
With flexible configuration options, the TerraMaster U8 Series 8-Bay Rackmount NAS products are ideal for a wide application of data storage projects from businesses to government that deals with very sensitive data. But they may also fall victim to logical NAS failures that can lead to critical files inaccessibility and data loss. In such a situation, the owners of TerraMaster's Rackmount NAS will need to contact a professional data recovery services provider to get their data back. ACE Data Recovery team can successfully recover data from all types of storage devices and is ready to help the with TerraMaster U8 Series NAS data recovery needs.